'We have no choice now', Imran vows to seek IMF's help upon winning elections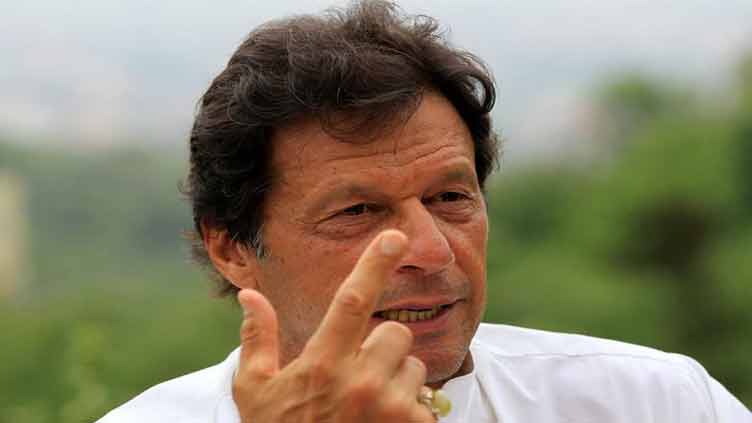 Pakistan
'We have no choice now', Imran vows to seek IMF's help upon winning elections
LAHORE (Web Desk) – Former Prime Minister Imran Khan said if he came to power in the upcoming general elections, he would support the role of the International Monetary Fund (IMF) in stabilizing the country's economy.
In an interview to Bloomberg, he said he was making strategy to revamp the country's economy that he foresaw worsening in the coming days. "We have no choice now", he added. He would reappoint Shaukat Tarin, he said, as finance minister.
He said that he expected the PTI to secure a majority in the upcoming elections, which the party had been calling for since he was ousted from the Prime Minister's office. "We fear Sri Lanka-type situation, so we will have to make policies like never before in the country", he added. He said they would not have much time if they got into power.
Earlier, the IMF had set preconditions including increasing the PDL on petroleum products, ending the electricity subsidy and fixing the exchange rate of dollar according to the market, while eliminating the differences in rates of US dollar between inter-bank and open market.
The international lender also called for the Federal Board of Revenue (FBR) to increase revenue targets and tax net to meet the targets set in the budget. The government in response assured the IMF in virtual dialogues that the government would fulfill all conditions.