Imran claims 'imported government' cannot put him behind bars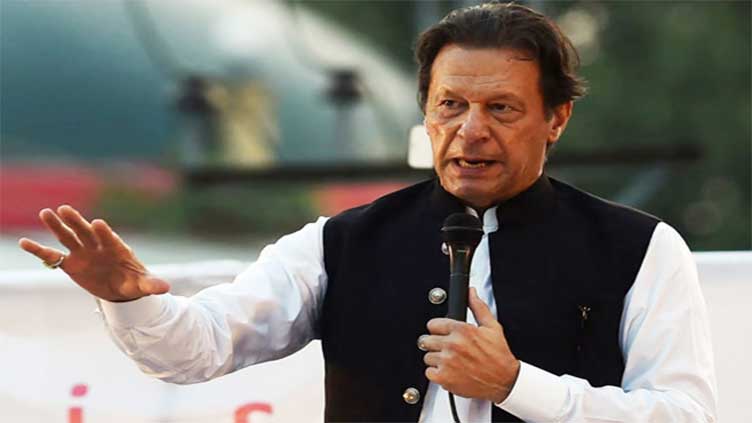 Pakistan
Imran claims 'imported government' cannot put him behind bars
LAHORE (Dunya News) – Pakistan Tehreek-e-Insaf (PTI) Chairman Imran Khan said on Wednesday the cases of various members of the incumbent coalition setup were pending before the courts and therefore they could not detain him.
A lot of PTI workers reached the residence of Imran Khan at the Zaman Park given the possible arrest of Imran Khan with the former premier saying the people of the country were with his manifesto.
Responding to the arrest of PTI leader Fawad Chaudhry, PTI chief said Mr Chaudhry was an important part of the party and his detention was based on revengeful politics.
Meanwhile, Mr Khan had also issued directions to the central leadership after consultation with the party's senior leaders.