Fawad's wife seeks CJP, prime minister's intervention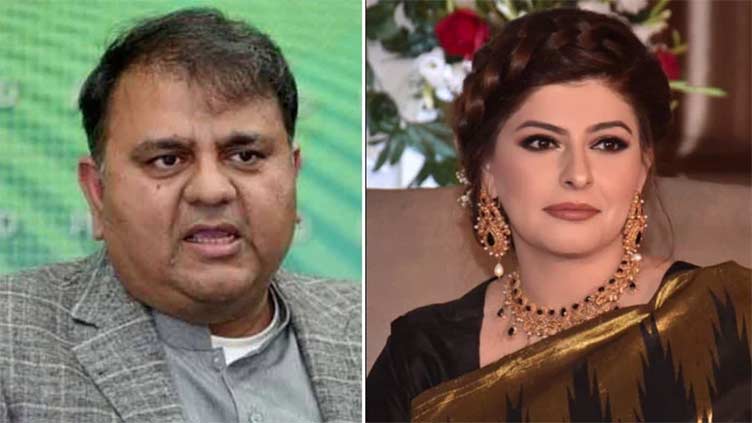 Pakistan
Fawad's wife seeks CJP, prime minister's intervention
LAHORE (Dunya News) – Pakistan Tehreek-e-Insaf (PTI) leader Fawad Chaudhry's wife Hiba Fawad on Wednesday appealed to the chief justice of Pakistan to take suo moto notice of her husband's overnight arrest.
She said her husband was kidnapped, not arrested as the police team had no warrant when they conducted the raid.
Speaking to a media outlet, Hiba said eight to 10 police officials jumped into the premises of their house, opened the gates and took her husband without showing the arrest warrants or any other legal document. The family, she said, had no idea where Fawad had been taken.
She said, "whosoever is behind Fawad's arrest - whether it's the 'imported government' or anyone else - they should answer on under what law he has been arrested."
"We were not informed. Four police vehicles came and they took Fawad along with his mobile phone. We don't know where he has been taken," she said.
Hiba Fawad said they had contacted the police stations concerned in Punjab but there had been no update about her husband. She appealed to the CJP and Prime Minister Shehbaz Sharif to make sure the family was informed about Fawad's condition and where he had been taken or else an FIR for kidnapping would be lodged.