Int'l Education Day - lest their dreams die young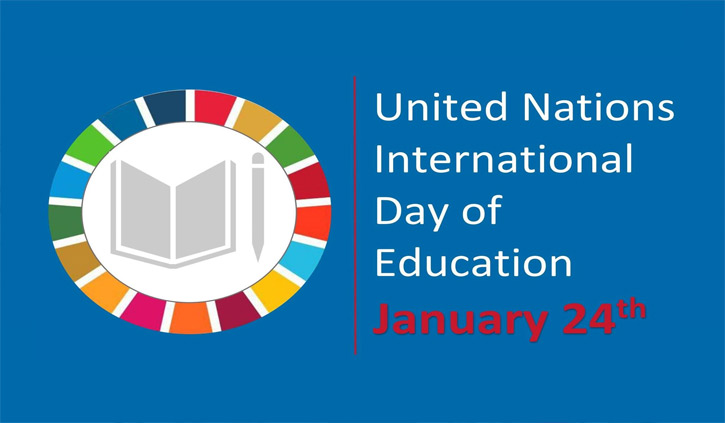 Pakistan
UN focuses on Afghan girls' right to be educated
By Shafaq Iqbal Farooqi
The glistening sea of dreams reflecting in the eyes of the tender minds get nourishment on the pathways illuminated with education as it is the basic foundation for any nation to prosper. Education plays a vital role in blossoming the youthful minds at an individual level, reaching the vast horizons afterwards. Youth contributes as the most significant part of society as it builds a firm base for a country.
The International Day of Education is being commemorated to highlight the significance of education around the globe. It is the right of every child to receive quality education on the basis of equality, regardless of the gender, area, colour or creed. A country cannot succeed if its youth remains the victim of unavailability of quality education resulting in the increase of poverty, leaving millions of children behind along with their families.
Even in the age of the developed nations today, 262 million children and youth are still not able to attend schools across the globe. Even when they are in school, they do not always access quality education. Around 617 million children and adolescents cannot read and do basic math, according to a Unicef report.
Unesco has decided to dedicate the 2023 International Day of Education (Jan 24) to Afghan girls and women. At an event to be organised at the UN headquarters, Unesco is going to renew its call to immediately restore their fundamental right to education.
Currently, 2.5 million (80%) of school-aged Afghan girls and young women are out of school, 1.2 million of whom were denied access to secondary schools and universities following the decision of the de facto authorities.
"No country in the world should bar women and girls from receiving an education. Education is a universal human right that must be respected. The international community has the responsibility to ensure that the rights of Afghan girls and women are restored without delay. The war against women must stop," says Unesco Director-General Audrey Azoulay.
This year, a Unesco advocacy campaign reached over 20 million Afghans to increase public awareness of the right to education for youth and adults, especially adolescent girls and women and has also collaborated with NGOs on the ground, providing funding to deploy a community-based literacy campaign that is to target 25,000 young people and adults in rural areas, including mostly adolescent girls above the age of 15 and women.
A classroom is the place of social integration where people learn to live together, flapping their wings to fly high and making their dreams come true. A place where students and teachers take part in the dream-up for great ideas that cannot be replaced with any other bounty of the world. A place that is a right for every child and should not be taken hold of.