Russia's Putin calls Pakistan 'important partner' in South Asia, Islamic World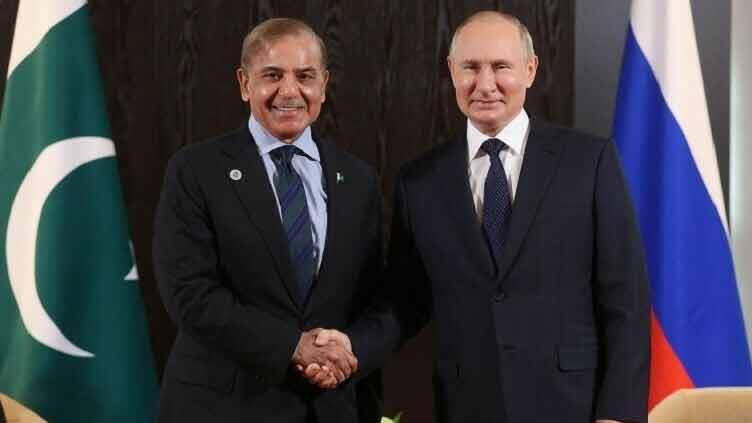 Pakistan
Russia's Putin calls Pakistan 'important partner' in South Asia, Islamic World
ISLAMABAD (Web Desk) – Russian President Vladimir Putin has called Pakistan as important partner in South Asia and the Islamic World, reiterating Moscow's strong interest to deepen the bilateral relationship.
Mr Putin conveyed his views in a message delivered by the Russian Energy Minister Nikolay Shulginov, who is leading a delegation for oil and gas talks in Pakistan, in a meeting with the PM Shehbaz in Islamabad on Thursday.
During the meeting, the two sides discussed the supply of oil and gas from Russia to Pakistan on a long term basis as the South Asian country is facing energy shortfall which could deepen in coming summer.
Both the sides agreed on the importance of energy sector for the development of bilateral economic and trade relations. They also reviewed the matters related to gas pipelines, a PM Office statement said.
Welcoming the delegation the prime minister highlighted the importance Pakistan attached to its relations with the Russian Federation.
He recalled his meeting with President Vladimir Putin in Samarkand in September 2022 and said that the meeting had reached important decisions to further strengthen Pakistan-Russia relations.
He also noted with satisfaction the keen desire on both the sides to upgrade the bilateral cooperation in trade, investment and economic matters.
The prime minister provided guidance for the work of 8th Round of Pakistan-Russia Inter-Governmental Commission meeting scheduled to be held in Islamabad on January 20, 2023.