Pakistan, china agree to enhance mutually beneficial partnership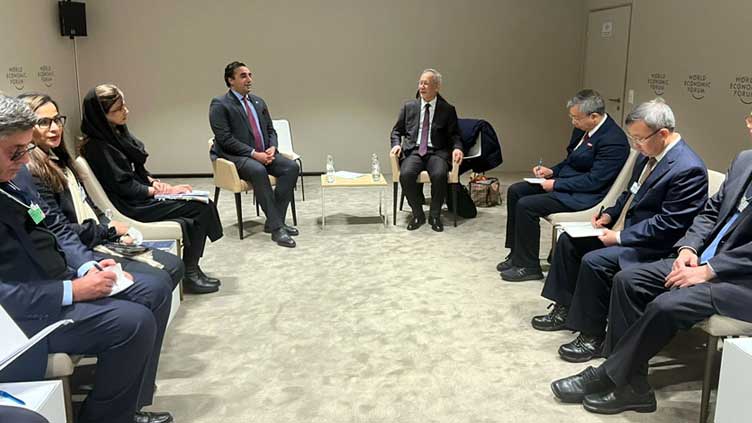 Pakistan
Pakistan, china agree to enhance mutually beneficial partnership
ISLAMABAD (Dunya News) Pakistan and China agreed to maintain close coordination to further enhance their mutually beneficial partnership on Tuesday.
The decision was made during a meeting between Foreign Minister Bilawal Bhutto Zardari and Chinese Vice Premier Liu He at the World Economic Forum in Switzerland on Tuesday.
Both the leaders discussed the multifaceted economic cooperation between Pakistan and China.
Earlier, President Dr. Arif Alvi emphasized upon enhancing bilateral trade with China from its current level of 27.8 billion dollars.
President Alvi said the signing of China-Pakistan Free Trade Agreement in January 2020 has further liberalized the trade resulting in a significant expansion in trade volume. He expressed these words while talking to the outgoing Chinese ambassador Nong Rong in Islamabad on Tuesday.
The President said that as per data for the first 11 months of 2021, the bilateral trade reached a record high at27.8 billion Dollars registering an increase of 60 percent with the corresponding period of 2020.
Dr Arif Alvi said Pakistan s exports amounting to 3.6 billion dollars also registered an increase of 68% year over year.
Besides it, Finance Minister Ishaq Dar lauded outgoing Chinese Ambassador to Pakistan Nong Rong s contributions in enhancing and cementing decades old brotherly ties between Pakistan and China and facilitating Chinese government s all out support to Pakistan.
He made the remarks during a lunch hosted by him in honor of the outgoing Chinese Ambassador.
Ishaq Dar extended best wishes of Prime Minister Shehbaz Sharif to Nong Rong.