Sindh LG polls: PTI's Firdous Naqvi booked for unsealing ballot box in Karachi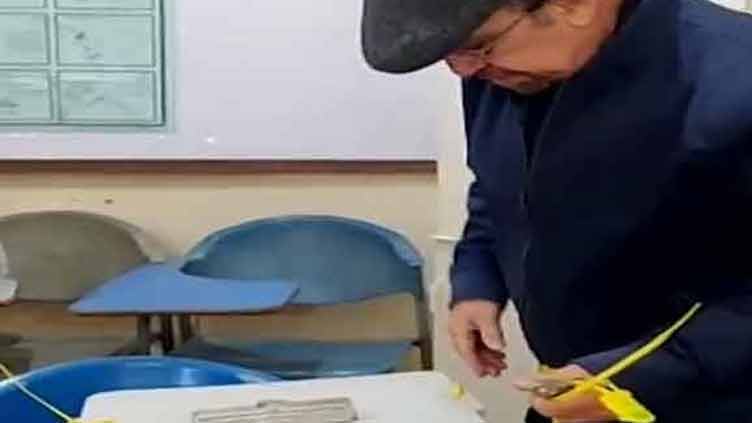 Pakistan
Sindh LG polls: PTI's Firdous Naqvi booked for unsealing ballot box in Karachi
KARACHI – A case has been registered against Pakistan Tehreek Insaf (PTI) leader Firdous Shamim Naqvi for illegally unsealing a ballot box during local government elections in Karachi.
The development comes after video showing Naqvi untying the seals of the box at a polling station in municipal committee Jinnah in union council (UC) 2 went viral on social media.
The PTI leader showed the stunt after he was insisting that the seals on the ballot box could be untied without breaking them.
Later, the Election Commission of Pakistan (ECP) took notice of the incident and now a case has been registered against MrNaqbi at Solider Bazar police station on the complaint of the presiding officer.
According to the results announced by ECP, the PPP secured 94 seats in Karachi, followed by the JI with 86 seats and PTI with 40 seats.
In Hyderabad, the PPP won 76 seats, PTI 37, Independents eight, TLP two and JI one, as per the ECP's data. The results of 28 seats are yet to be announced.