No one should raise hue and cry, says Murad Ali Shah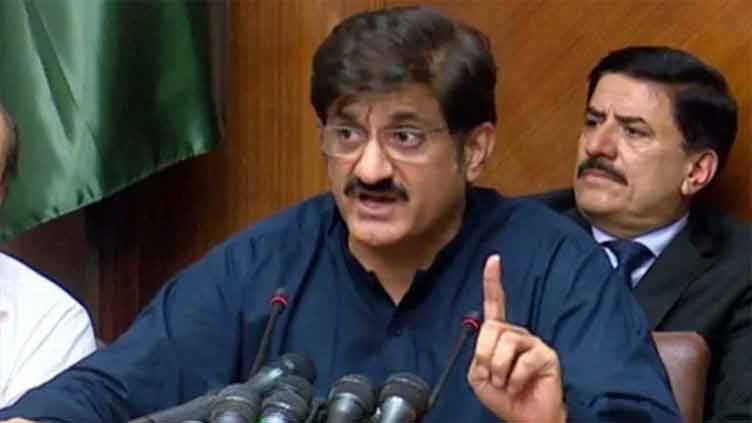 Pakistan
No one should raise hue and cry, says Murad Ali Shah
KARACHI (Web Desk) – Sindh Chief Minister (CM) Murad Ali Shah said on Monday that he and the provincial minister for local government Nasir Hussain Shah had asked the Jamat-e-Islami (JI) Karachi president Naeem-ur-Rehman to accept the Sindh local government (LG) polls results without hue and cry as the Sindh government had empowered the town administrations.
Speaking to the media, he said the results were not reported using the RTS (Result Transmission System) system but compiled manually. "But the compilers were not properly trained", he added. Pakistan People's Party (PPP), he said, was hopeful to secure more than 100 seats out of 235 in Karachi.
Know More: Political parties trade blame as PPP grabs most seats in Sindh LG polls
He said the voting process went peacefully. "Though law and order could not be implemented effectively on thirteen different occasion, we still tried to manage the situation", he added.
Read Also: ECP assures parties of transparency in compilation of results
Commenting on the boycott of the election by Muttahida Qaumi Movement (MQM), he said though it was the MQM's choice but the PPP kept advising the MQM to participate in the elections till last moment as the history had taught the PPP the consequences of the boycotting the election. "As for the turnout, we were uncertain throughout the voting time, however, the MQM's boycott added its share as well", he added.