PPP emerges single largest party in Sindh LG polls: Saeed Ghani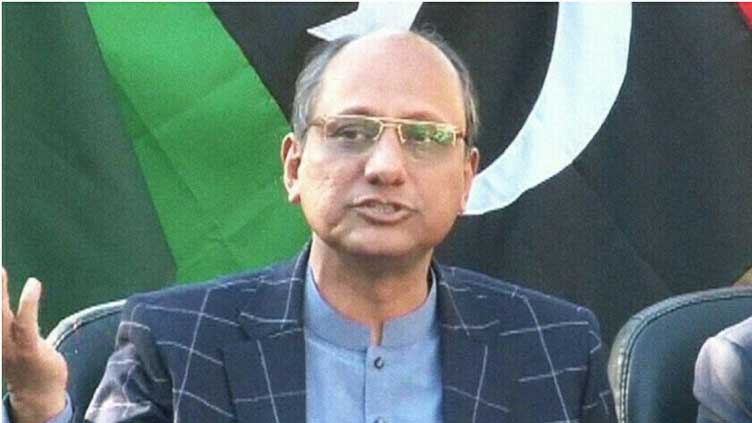 Pakistan
PPP will hold talks with all parties except PTI regarding Karachi mayor, says Saeed Ghani
KARACHI (Dunya News) - Sindh Minister for Labour Saeed Ghani said on Monday the Pakistan Peoples Party (PPP) has emerged as single largest party in second phase of local government elections.
The provincial minister said Jamaat-e-Islami's (JI) performance in the LG polls had been excellent and the political party was giving close competition to PPP. "We have won from nearly 100 seats so far and JI is close behind us," he said.
He said the people of Karachi have trusted the two parties and we have jointly won a considerable number of seats. We won't hold talks with PTI but we will reach out to other political parties for appointing a mayor in Karachi."
He also clarified that elections were held on 240 seats while polls for reserve seats are due. "The number that is being cited for majority is a bit higher than needed because elections were not held on all seats."
Talking about the delay in results of the election, he brushed off the view that rigging was underway. "In 2018 general elections, the government implemented the Results Transmission System (RTS) but the recent LG polls had a completely manual counting mechanism. This is where the delay took place."
Ghani also mentioned that MQM had boycotted elections in the past, but elections were always held as per the schedule.
However, Ghani stated that MQM had a right to protest, but those who have won will complete their term.