PTI threatens to shut down Karachi if mandate snatched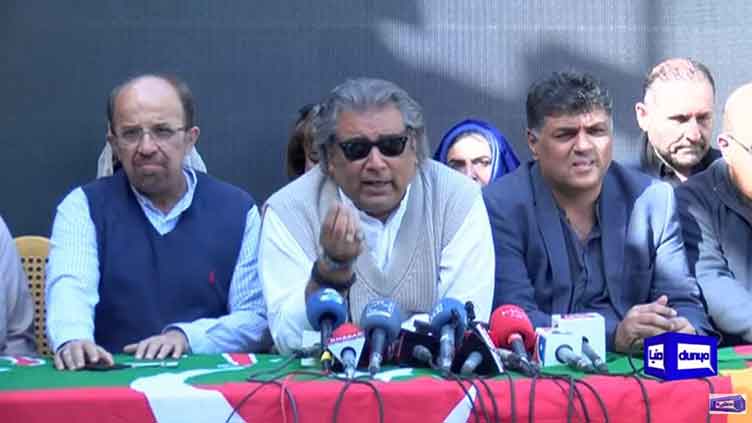 Pakistan
PTI threatens to shut down Karachi if mandate snatched
KARACHI (Dunya News) – The Pakistan Tehreek-e-Insaf (PTI) leadership threatened on Sunday to shut down Karachi if mandate in the local government elections will be snatched.
Speaking to media, flanked by Haleem Adil Sheikh and Firdous Shamim Naqvi, former Sindh governor Imran Ismail said, "Today, the entire Karachi stood by PTI Chief Imran Khan." Talking about the turnout, Mr Ismail said, "There was a low turnout due to the political uncertainty."
"I want to give the good news to the people of Karachi that the PTI has already won the elections," Mr Ismail claimed.
PTI leader Haleem Adil Sheikh lambasted the Pakistan People's Party (PPP), saying, "The PPP's political future is ended. We will not tolerate the rigging." He also warned, "We will not forgive the Sindh IG and chief secretary, if any wrongdoing happens."
Firdous Shamim Naqvi also took a swipe at the PPP, saying, "The PPP is staging drama in Sindh for the last 25 years."