Zardari to call on PM Shehbaz amid political volatility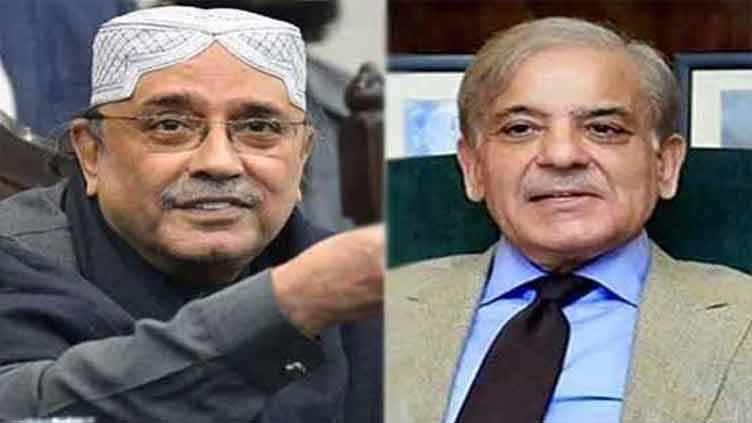 Pakistan
Zardari to call on PM Shehbaz amid political volatility
LAHORE (Dunya News) – Former President Asif Ali Zardari on Saturday flew to Lahore to discuss political affairs with Prime Minister Shehbaz Sharif.
His visit comes in the wake of the political volatility caused due to the Pakistan Tehreek-e-Insaf's (PTI) decision to ask the PM to obtain the vote of confidence in the National Assembly (NA) after Punjab Chief Minister (CM) Parvez Elahi succeeded in obtaining the trust vote in the Punjab Assembly. Sources told that Mr Zardari would put forward his recommendations on the future strategy to the PM.
Earlier, Punjab Governor Baligh ur Rehman had called on the PM to discuss political situation in the province.
Earlier, the Muttahida Qaumi Movement (MQM) had been at daggers drawn with the Pakistan Democratic Movement (PDM) alliance over the issue of delimitation of constituencies in Sindh ahead of the local government (LG) elections. Consequently, it hinted at pulling out of alliance.
The MQM has seven seats in the NA. The structure of the NA suggests that the ruling coalition has 180 seats including the seven of the MQM. If the MQM pulls out of alliance, it could lead to the removal of the PM.