Terrorist commander among 11 killed in South Waziristan gun battle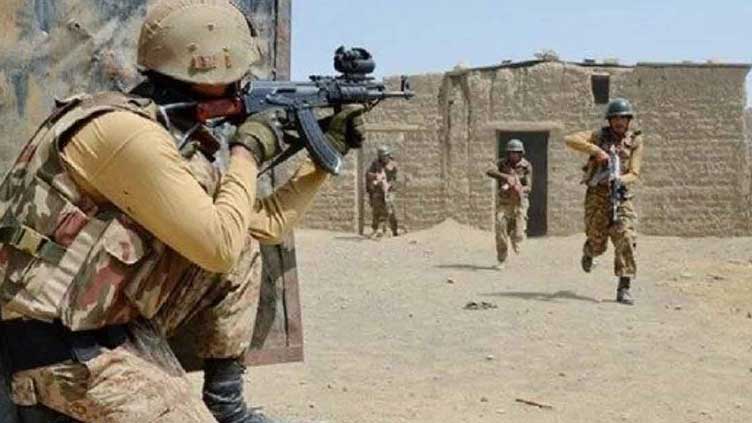 Pakistan
Terrorist Commander among 11 killed in South Waziristan gun battle
RAWALPINDI (Dunya News) – Security forces on Thursday gunned down 11 terrorists including terrorist commander Hafiz Ullah alias Tor Hafiz and two suicide bombers, in an Intelligence Based Operation conducted in Wana area of, South Waziristan District.
According to Inter-Services Public Relations (ISPR), the security forces successfully foiled a high profile terrorist activity in the area.
A huge quantity of weapons and ammunition was also recovered from the killed terrorists.
The killed terrorists remained actively involved in terrorist activities against security forces and incidents of target killing in South Waziristan District.