CM Elahi inaugurates new Punjab Assembly building in Lahore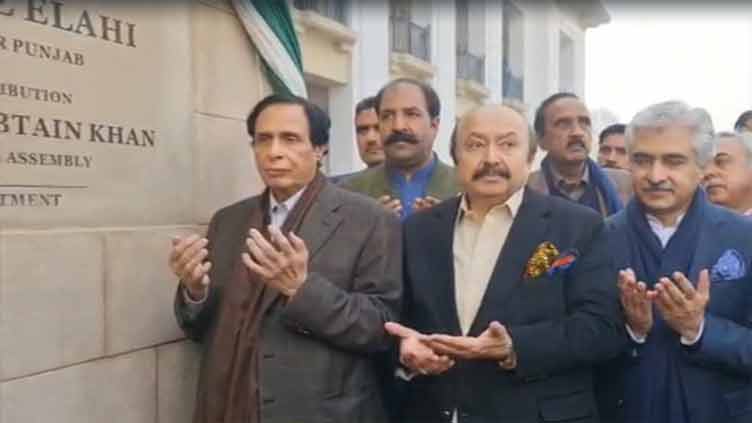 Pakistan
CM Elahi inaugurates new Punjab Assembly building in Lahore
LAHORE (Dunya News) – Punjab Chief Minister (CM) Chaudhry Parvez Elahi on Monday inaugurated the new Punjab Assembly (PA) building that had been completed last year.
It took 15 years to complete the building due to unavailability of funds and political impediments.
The chief minister said the new building was constructed while keeping the needs of the next century in consideration. "The new building besides hosting 500 members of the assembly (MPAs) contains Ayes and Noes lobbies with capacities of 200 each," he added. He said the guest gallery had a capacity of 800 people, adding that the offices of the CM, Speaker, Deputy Speaker, ministers and Leader of the Opposition in the assembly were set up in the Secretariat building (of the new building). "Three committee rooms, one conference room, library, cafe and parking with a capacity of 400 are also included the building," he added.
Read Also: PA session advanced to Jan 9
Secretaries, ministers and other high-profile people were also present.
Earlier, it was reported that the new Assembly Hall was the largest in Asia and it had been decided that the budget for the next financial year would be presented in the new House. The Speaker was told in a briefing that the foundation stone for the new building was laid on June 27, 2006 when he himself was the chief minister of Punjab. The project was supposed to be completed in two years, but was constantly postponed due to unavailability of funds during the PML-N's government.