NA speaker calls PTI MNAs individually on Thursday to verify resignations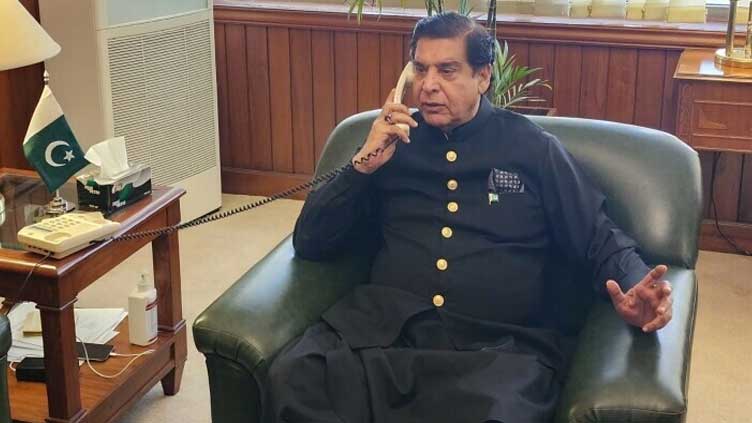 Pakistan
NA speaker calls PTI MNAs individually on Thursday to verify resignations
ISLAMABAD (Dunya News) – National Assembly Speaker Raja Pervaiz Ashraf summoned Pakistan Tehreek-e-Insaf (PTI) MNAs individually on Thursday to verify their pending resignations, which they had tendered in protest of Imran Khan's ouster as prime minister through a no-trust motion.

Taking to Twitter, the NA spokesperson, while sharing the NA speaker's picture, stated that "today a telephonic conversation was held between ex PTI chief whip Malik Amir Dogar and Raja Pervaiz."

During the conversation, the NA speaker told Mr. Amir that he and the deputy speaker were waiting for PTI lawmakers to discuss the resignation issue, adding that after the mutual consultation it was decided that PTI legislators would meet the speaker in his chamber at 11:30 on Thursday, he added.

The speaker also urged all parties to play their role in the parliament for the betterment and welfare of the country, said the spokesperson.
— National Assembly of (@NAofPakistan) December 28, 2022
Earlier on December 27, Amir Dogar called Raja Pervaiz Ashraf, saying a PTI delegation wanted to meet him to discuss the resignations issue.

The speaker, according to the statement, has welcomed them to meet them, saying dialogue is the only solution in a parliamentary democracy.

However, he added that verification of their resignation would still be subject to one-by-one meetings.
On July 28, the NA speaker accepted resignations of 11 PTI MNAs. The Speaker accepted the resignation by exercising the powers conferred under Clause (1) of Article 64 of the Constitution of Pakistan.
Those whose resignations were accepted include Shireen Mazari, Ali Muhammad Khan, Fazl Muhammad Khan, Shaukat Khan, Fakhar Zaman Khan, Farrukh Habib, Ijaz Shah, Akram Cheema, Jamil Ahmad Khan, Shandana Gulzar and Abdul Shakoor Shaad.