Situation at fever pitch amid PML-N plan to table no-trust motion against Punjab CM, speaker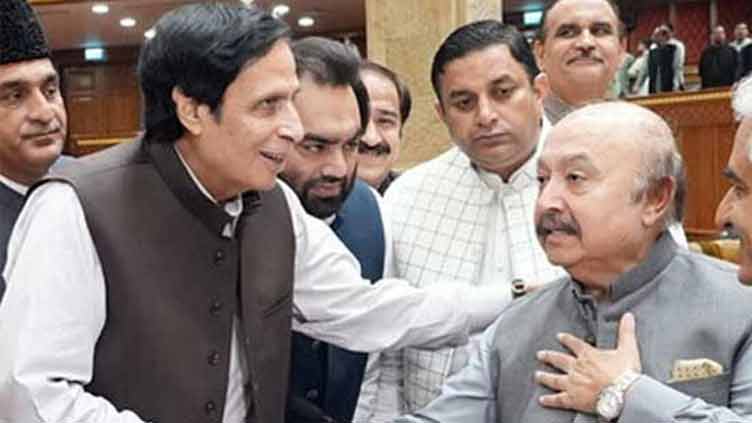 Pakistan
Situation at fever pitch amid PML-N plan to table no-trust motion against Punjab CM, speaker
LAHORE (Dunya News) - The Pakistan Muslim League-Nawaz (PML-N) has decided to table a no-confidence motion against Punjab Chief Minister Chaudhry Parvez Elahi and Punjab Assembly Speaker Sibtain Khan.
The development comes as the PML-N is deliberating various options to prevent PTI Chairman Imran Khan from dissolving the assemblies in Punjab and Khyber Pakhtunkhwa as a pressure tactic for fresh elections.
Sources said 106 provincial lawmakers of the PML-N gathered at the residence of Rana Mashhood, where they signed the no-confidence motion. They said the resolution would be submitted in the Punjab Assembly secretariat after getting approval from the senior leaders. It is expected that the motion will be submitted on Saturday (Dec 17).
Earlier this month, Punjab Governor Balighur Rehman said he could ask the chief minister to seek a vote of confidence. Imran Khan is expected to announce a date for the dissolution of assemblies on Saturday at a public really at Liberty Chowk.