Incontrovertible proof of India's involvement in terrorism in Pakistan, says Hina Rabbani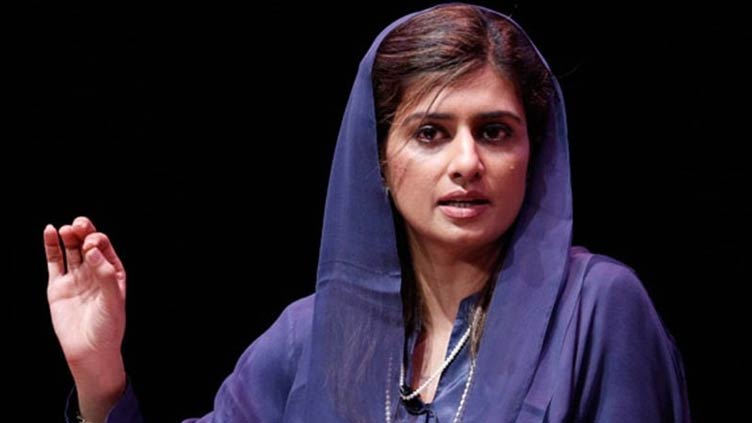 Pakistan
Indisputable proof of India's involvement in terrorism in Pakistan, says Hina Rabbani
ISLAMABAD (Dunya News) – Minister of State for Foreign Affairs Hina Rabbani Khar said on Wednesday there was an incontrovertible proof of the Indian government s involvement in terrorism-related activities in Pakistan.
Speaking at a press conference, Ms Khar said both the Samjhota Express tragedy and Kulbhushan Yadav's detention served as a proof of Indian involvement. "Pakistan is informing the world about this issue and providing all the supporting evidence," she added.
Ms Khar said the UN Security Council members had also received the dossier from the government. India persisted in supporting the local terrorist groups, she said and urged the world to castigate India for violating human rights in the occupied Kashmir. She added that those involved in attack on Hafiz Saeed s residence in Johar Town, Lahore were protected by India. The country, she said, actively worked to destabilise its neighbours and routinely broke international law.
She said Pakistan suffered the most from terrorism and made sacrifices in the fight against terrorism. "The country is still engaged in the fight against terrorism and there is abundant proof that India is complicit in terrorist activities in Pakistan," she reiterated.