Imran receives notice from ECP for failing to disclose election expenses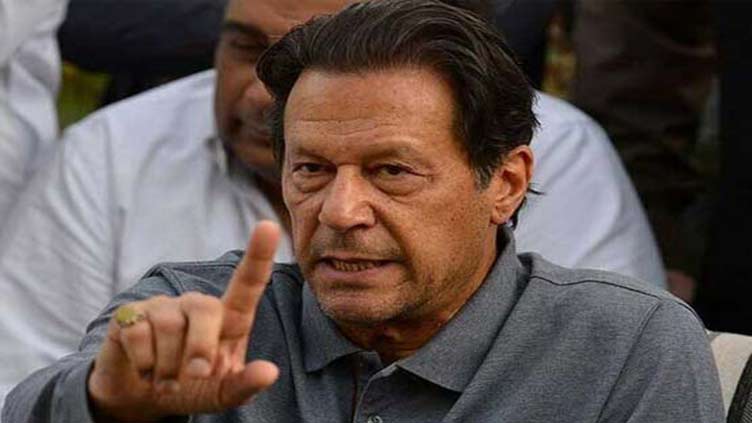 Pakistan
Imran receives notice from ECP for failing to disclose election expenses
ISLAMABAD (Dunya News) - The Election Commission of Pakistan (ECP) on Wednesday issued a notice to Pakistan Tehreek-e-Insaf (PTI) Chairman Imran Khan for failing to submit the specifics of expenses incurred on his electoral campaign
Imran still hasn't discloses the specifics of election expenses from the six constituencies, as per the ECP's cause list, thus the electoral watchdog set a case for hearing on December 13. The ECP added that the former premier only provided the details of election expenses from Charsadda, as a winning candidate.
Imran Khan s victory was not announced because he failed to submit information regarding election expenses. In this regard, the ECP had received the case from the Returning Officer (RO).
ECP pledges transparency in elections
The ECP is taking steps to "ensure transparency" in the electoral system, says Chief Election Commissioner Sikandar Sultan Raja.
Speaking at a ceremony in the federal capital on Wednesday, he said the state institutions had a significant role in the steps already taken by the ECP. All those elements involved in violation of the code of conduct during elections were taken to task, he added.
He said the provincial governments weren't ready to hold the local elections. "In my opinion, the local government polls hold great significance. The ECP made improvements in the monitoring system during polls and the best monitoring system would be introduced in the next elections," he said.
The CEC informed the participants that the electoral watchdog required sufficient time for new delimitations, saying he supported the use of technology that should be voters-friendly and privacy specific. He challenged the critics of the electronic voting machine (EVM). He lauded the media's role in supporting the actions taken by the electoral watchdog.