GCU VC calls on Imran, names School of Media Studies after Arshad Sharif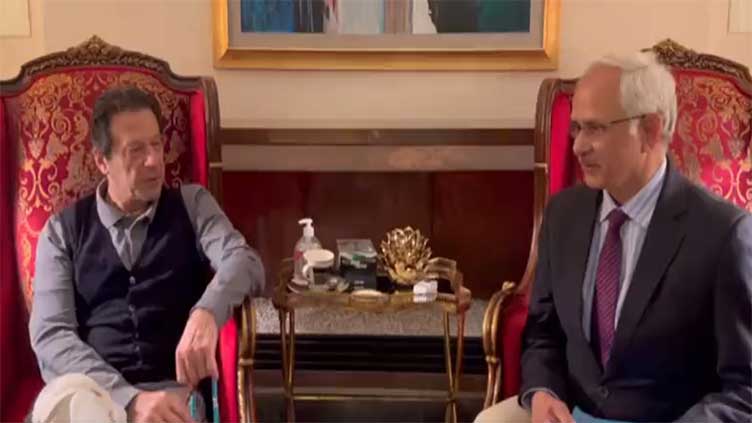 Pakistan
GCU VC calls on Imran, names School of Media Studies after Arshad Sharif
LAHORE (Dunya News) - Government College University (GCU) Lahore Vice-Chancellor Prof Dr Asghar Zaidi on Saturday announced establishing Arshad Sharif School of Journalism.
He made the announcement to rename the Department of Media Studies as Arshad Sharif School of Journalism. Dr Zaidi took the decision after meeting former prime minister Imran Khan at latter's residence at Zaman Park.
The GCU VC also expressed good wishes for the speedy recovery of the former premier. Earlier, the PTI chairman had announced that the PTI would establish a school of media studies named after the renowned journalist who was killed in Kenya a couple of months ago.
During the meeting held at Zaman Park, the GCU VC said investigative journalism would be emphasised at Arshad Sharif School of Journalism while a new building would be established for the department.
The PTI chief appreciated the announcement made by Dr Zaidi, advising him to prepare guidelines for the restoration of student unions in Punjab. The former prime minister said the future of nations belonged to the students studying at universities and therefore, "we should take every possible step to educate them on the campuses".