'PTI to lodge case against Fazl over using foul language against women'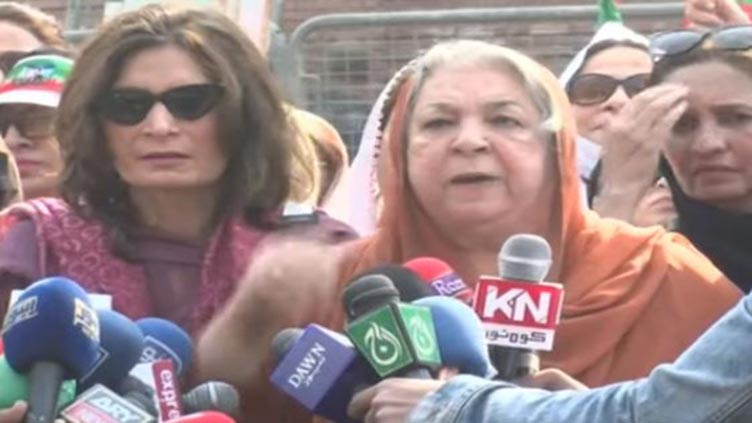 Pakistan
'PTI to lodge case against Fazl over using foul language against women'
LAHORE (Dunya News) – Health Minister Dr Yasmin Rashid on Thursday said that Pakistan Tehreek-e-Insaf (PTI) has decided to lodge case against Pakistan Democratic Movement (PDM) chief Maulana Fazlur Rehman for using foul language against the women.
The PTI senior leader slammed the JUI-F supremo in a statement and reminded him of the contribution made by women to the freedom cause. "Getting independence was not feasible without the involvement of women," she continued.
In reference to the incident on May 25, Dr Yasmin berated Interior Minister Rana Sanaullah, claiming that everyone was aware of the torture that women were subjected to.
She called attention to the PTI leader Azam Swati's custodial torture and appealed the Supreme Court to take suo moto notice.
The minister also took a dig at the PDM-led government for the economy, claiming that the nation is 'one step' closer to default.