Decision regarding dissolution of KP, Punjab assemblies likely next week: Fawad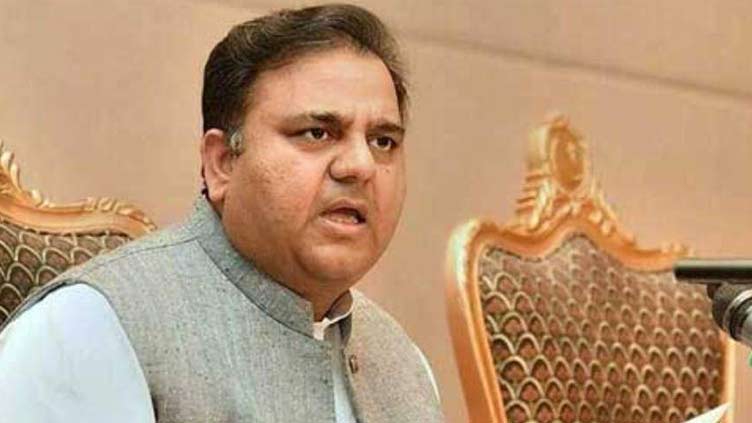 Pakistan
Decision regarding dissolution of KP, Punjab assemblies likely next week, says Fawad Chaudhry
JEHLUM (Dunya News) – Former federal minister and Pakistan Tehreek-e-Insaf (PTI) leader Fawad Chaudhry said on Thursday that the party will make decision regarding dissolving Khyber Pakhtunkhwa and Punjab assemblies by next week.
Inaugurating the Deena-Mangla Bypass road on Thursday, he said that the work on the project was started during PTI govt's tenure.
"We will reach decision regarding dissolving KP and Punjab assemblies by next week but as long as incumbent government is concerned, it is in a state of panic," he said. Earlier, they would ask the PTI to dissolve the assemblies and when the party had decided to dissolve the assemblies the government's tone had changed, he said.
The PTI leader went on to say that Interior Minister Rana Sanaullah is in a state of clutter, adding that they [government] can try everything they want but his party is ready.
The PTI leader said that that the country's powerful elite is above the law and the country cannot progress until they are brought under the law. Our system is failing to provide fair economic opportunities to our citizens due to which our children migrate to foreign countries.