Maryam says Khan's long march, plan to make new COAS controversial failed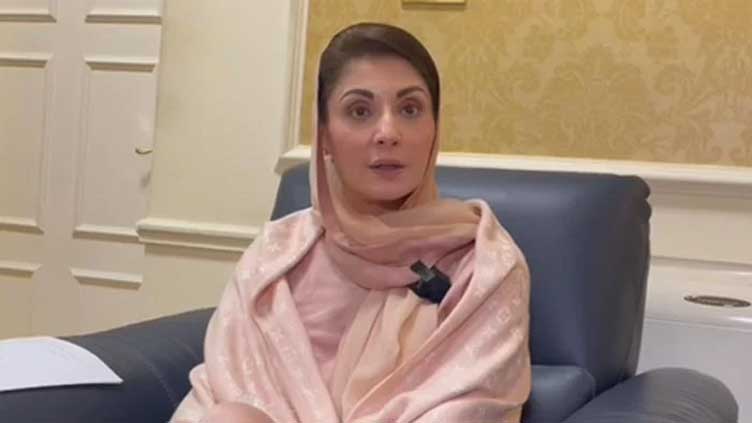 Pakistan
Maryam says Khan's long march, plan to make new COAS controversial failed
LAHORE (Web Desk) – Pakistan Muslim League Nawaz (PML- N) Vice President Maryam Nawaz on Saturday while lashing out at Pakistan Tehreek-e-Insaf (PTI) supremo Imran Khan said that Imran Khan's long march and plan to make the new COAS contentious failed.

Taking to Twitter, Maryam penned that "This long march failed miserably, one after another drama and lies, but the truth is that his 9-year plan to conspire against the government and to bring a favored COAS failed."

She further stated that "His [Imran Khan] plans to create hurdles in the appointment of the new COAS, to make him controversial, have failed. This is what you get for conspiring."
— Maryam Nawaz Sharif (@MaryamNSharif) November 26, 2022
Sanaullah believes masses 'say no' to Imran Khan's long march

Earlier, the Rana Sanaullah berated Pakistan Tehreek-e-Insaf's leadership, saying that the masses have sidelined the long march of former premier Imran Khan.

Sharing his views Sanaullah claimed that in the PTI's march, the participants are not more than 16,000 –15,000 to 16,000 according to Rana – as he claimed that if the PTI leadership opted to stage sit-in, then by Maghrib prayer, the – number – of participants would be shrink to 7,000.

Talking about the preparations of the government over the long march, Rana said that the preparations are made to bar the participants of the long march to enter Islamabad.