Will soon give protest call against oppression, says Imran Khan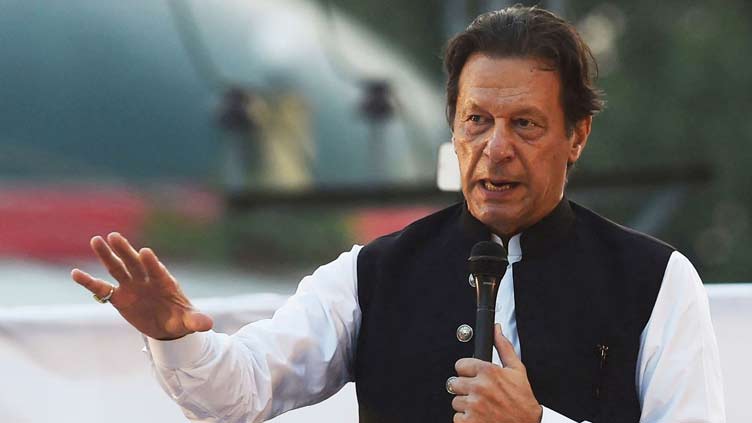 Pakistan
Will soon give protest call against oppression, says Imran Khan
PESHAWAR (Dunya News) – Former prime minister and Pakistan Tehreek-e-Insaf (PTI) chairman Imran Khan said on Friday that he would soon give the nation call to come out against there would be no return oppression and there would be no return.
Addressing the students at Peshawar Edward College on Friday, he thanked the principal of the college for inviting him and urged him to invite "Melo" and "Diesel" and question "Diesel" for standing with the crooks.
The PTI chairman said that the thieves have been given NRO after reaching a deal with them today, thieves are returning to the homeland and their cases are being dismissed. He said today, Pakistan is in the grip of worst inflation, the nation is going down, adding that Maryam is making money for her son-in-law.
"I am preparing the nation but I would come out alone against them if I would have to because I am not afraid of jail," Imran Khan said and urged the nation to wait for his call.
The former prime minister said societies cannot prosper without rule of law in the country. The law and justice system should be the same for rich and poor, he added.
On the economic situation, Imran Khan said the rupee has devalued over 30pc against US dollar since the ouster of his government and said the masses are facing the worst inflation in the history of Pakistan.