Police arrest 16 people from both groups over PP-167 clash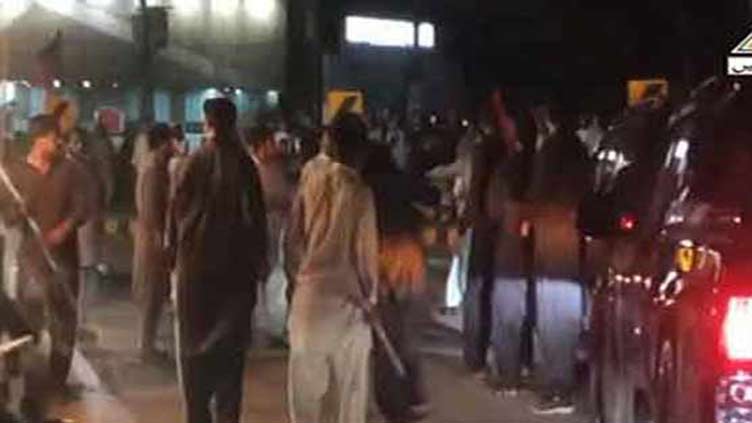 Pakistan
Police arrest 16 people from both groups over PP-167 clash
LAHORE (Dunya News) – The Police on Sunday arrested ten members of Shabbir Gujjar group and six members of Nazir Chauhan group pertaining to the clash between workers of Pakistan Tehreek-e-Insaf (PTI) and Pakistan Muslim League-Nawaz (PML-N) before PP-167 constituency by-election in Lahore.
In this regard, the DIG Operations Muhammad Sohail Chaudhry said that the code of conduct will be strictly enforced in the by-election campaign. Violators will be dealt with indiscriminately.
Earlier today, the Election Commission of Pakistan (ECP) directed the CCPO to conduct a transparent inquiry into the incident of violence and firing during the election campaign in constituency PP-167 in Lahore.
While taking notice on incident of firing, the Chief Election Commissioner (CEC) Sikandar Sultan Raja directed Secretary Election Commission Omar Hameed Khan to contact the Punjab IG and further instruct him to ensure arrest of accused involved in the incident.
As per the instructions by Sikandar Sultan Raja, on election days the Punjab IG and administration should deal strictly with gun culture, violence and destructive elements, and also maintain zero tolerance policy by showing no leniency in this regard.
The CEC directed to compile a detailed report and ensure strict action against the violators of the code of conduct.