Imran Khan again asks workers to reach D-Chowk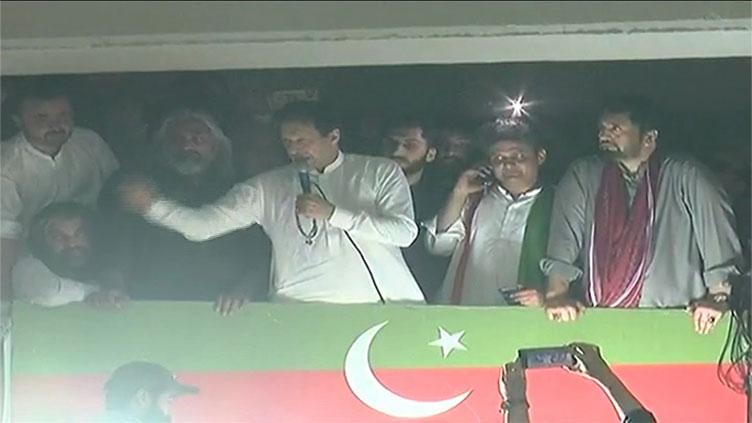 Pakistan
Imran Khan said that we are waging a 'Jihad' against this 'Imported Government'.
ISLAMABAD (Dunya News) - Pakistan Tehreek-e-Insaf (PTI) chief and former prime minister Imran Khan has once again asked his party workers and supporters to reach D-Chowk, Dunya News reported.
The PTI chief Imran Khan while leading his party s Haqeeqi Azadi March against the Imported Government reached Islamabad in the wee hours of Thursday where he delivered a short speech.
Imran Khan said that we are waging a Jihad against this Imported Government and asked the PTI workers to reach Islamabad s D-Chowk. He said that we will not move from here till the date for fresh election is not announced.
On the other hand, Interior Ministry has summoned the Pakistan Army for the security of the Red Zone in Islamabad after Pakistan Tehreek-e-Insaf (PTI) workers and supporters reached Islamabad to attend the Haqeeqi Azadi March on the call of their party chief Imran Khan, Dunya News reported.
According to a notification issued in this regard, Pakistan Army has been summoned under Article 245 of the Constitution.
All security arrangements in the Islamabad s Red Zone will be handed over to the Army. Pakistan Army personnel will be stationed at PM House and PM Office, the Supreme Court and other sensitive government buildings in the area.