Imran spreading chaos, says Hamza Shehbaz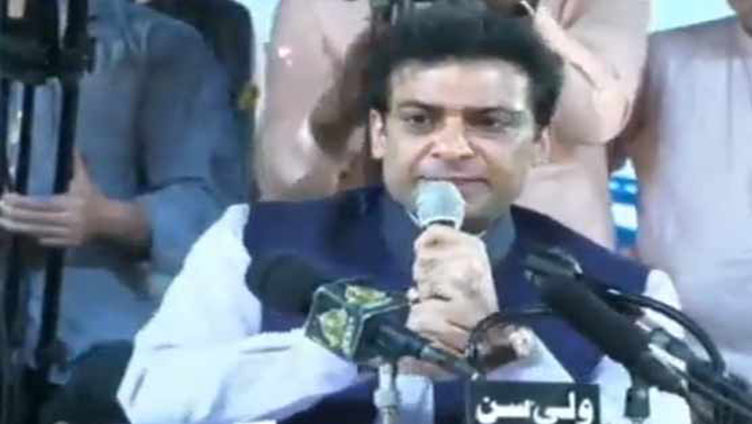 Pakistan
Imran spreading chaos, says Hamza Shehbaz
SARGODHA (Dunya News) – Pakistan Muslim League – Nawaz (PMLN) leader and Punjab Chief Minister Hamza Shehbaz has said that Imran Niazi is spreading the chaos in the country under the guise of the politics, Dunya News reported on Thursday.

Addressing a rally in Sargodha, Punjab CM said that, Imran Niazi promised 5 million houses but couldn t even make a thousand and in the last four years, the blood of the Pakistani nation has been sucked by the former government.
He added that Imran has said he wanted to put Shehbaz Sharif in jail but now the gate of jail will be opened for him adding that Imran Niazi took a loan of 20,000 billion from IMF.
Taking a dig at President Alvi , Hamza said that President Alvi will be held accountable for the violation of constitutions which he has been doing after the ouster of Imran's government.
PML-N while lashing out at PTI Chairman said that the Pakistan Army is the army of all and we salute the mothers of the martyrs. Imran Khan is angering the European Union, and China and It is sowing the seeds of conspiracy against Pakistan. The former prime minister has ruined Pakistan during the last four years, he added.
He said that Imran has announced a long march due to fear of jail and the future of Pakistan is bright under the leadership of Nawaz Sharif, Shehbaz Sharif.