Senior politicians' statements regarding Peshawar Corps Commander inappropriate: ISPR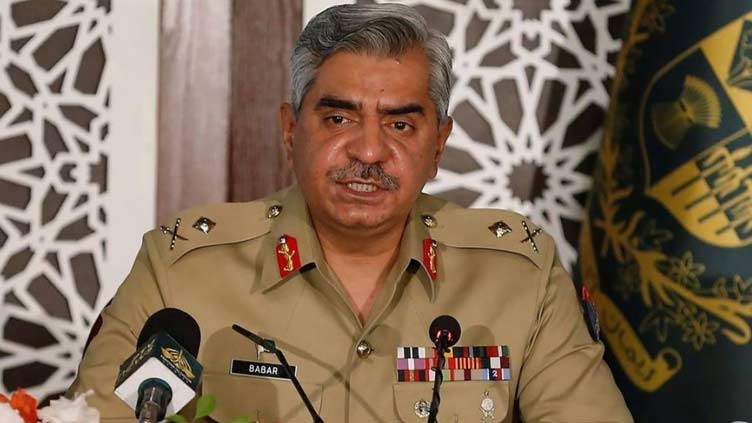 Pakistan
Senior politicians' statements regarding Peshawar Corps Commander inappropriate
RAWALPINDI (Dunya News) – Inter-Services Public Relations (ISPR) said on Thursday that recent statements of important senior politicians regarding Peshawar Corps Commander are highly inappropriate.
The media wing of the Pakistani military said that the Peshawar Corps is a prominent formation of the Pakistan Army and for two decades, the Peshawar Corps has been playing a leading role in the national war on terror.
The ISPR further said that the leadership of this important corps has always been in the hands of the best professionals.
""Such statements undermine the honour and morale of institution and its leadership," the ISPR said.
The ISPR said that it is expected that the senior political leadership of the Country refrains from passing objectionable remarks against the institution whose brave officers and men are constantly putting their lives on the line to guard the integrity and sovereignty of Pakistan.
DG ISPR Maj Gen Babar Iftikhar
Speaking exclusively to Dunya News, DG ISPR Major General Babar Iftikhar said that inappropriate statements are being made by senior politicians on various occasions but the armed forces have long tolerated such statements.
He again warned politicians against dragging the armed force and its leadership in the country s political affairs, adding that there are many security challenges in the country.
The DG ISPR said that our forces are carrying out important responsibilities at the borders and inside the country and all its focus is on these responsibilities, adding that we have no involvement in the political situation.
Maj Gen Babar Iftikhar went on to say that the talk regarding the appointment of Army Chief is not appropriate at all and the procedure of appointment has been clarified in the constitution and law, while discussing this topic is tantamount to making it controversial. He requested not to make the appointment of Army Chief a topic of discussion.
To a question regarding politicians demand to hold elections, the DG ISPR said, "We have nothing to do with holding elections and politics has nothing to do with us, while it has been clearly practiced for over a year now."
"Look at any by-election, local body election and other political issues, we have clearly kept ourselves away from these things and even politicians are confirming this."