Law allows Cabinet Division to remove Governor: Attorney General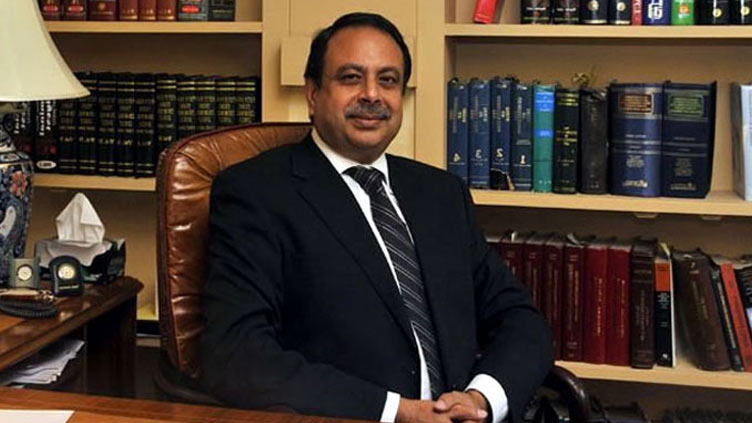 Pakistan
The AGP said the Prime Minister had several times written to President to remove Governor Punjab.
ISLAMABAD (Dunya News) - Attorney General of Pakistan Ashtar Ausaf has said on Monday that law has allowed the Cabinet Division to remove the Governor.
Talking exclusively to Dunya News, the AGP Ashtar Ausaf said that the Prime Minister had several times written to President to remove Governor Punjab.
Talking about changes ECL rules, the attorney general said that thousands of people were given relief after changes in the ECL rules. Including former PM Nawaz Sharif, other appeals will be dealt as per the law, he said while responding to a question.
On the other hand, Federal Minister Azam Nazeer Tarar has said that there is no constitutional crisis in Punjab.
"To Appoint a Governor is in the authority of a PM. The country has parliamentary system, not the presidential system. Governor has completed his constitutional term. The process of de-notification is as per the constitution and law. President Arif Alvi should soon approve appointment of nominated Governor," he said.
Meanwhile, Omar Sarfaraz Cheema on Tuesday said that he has rejected 'unconstitutional' notification of cabinet division regarding his removal as Governor Punjab.
Omar Sarfaraz Cheema, in a statement, said that he will announce his future plan of action after consultations with constitutional experts.
Earlier, Federal Government had de-notified Governor Punjab Omar Sarfaraz Cheema.
The Speaker of the Provincial Assembly of Punjab shall perform the function of Governor Punjab as Acting Governor till the appointment of a new Governor, in accordance with Article 104 of the Constitution.
On Monday, President of Pakistan Arif Alvi had rejected the advice sent by the Prime Minister of Pakistan Shehbaz Sharif to sack Omar Sarfaraz Cheema as Governor Punjab.
President Alvi said that the incumbent governor could not be removed as there was neither any allegation of misconduct nor conviction by any court of law or of any act committed by him contrary to the Constitution of Pakistan.