PTI nominee won Hangu bye-election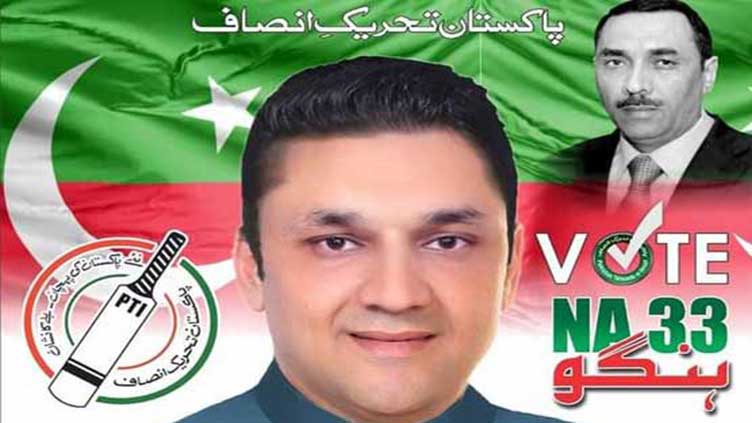 Pakistan
Tough contest was expected between candidates of PTI, ANP and JUI-F.
HANGU (Dunya News) - Nadeem Khayal of Pakistan Tehreek-e-Insaf (PTI) on Sunday won the bye-election in Hangu constituency NA-33, according to official result released from the office of Deputy Commissioner.
According to the complete official result, Nadeem Khayal of Pakistan Tehreek-e-Insaf (PTI) has won with a total of 20772 votes in NA-33 District Hangu election.
Mufti Ubaidullah of JUI-F was on the second rank with 18244 votes while Syed Omar of ANP was on third with 3314 votes.
Earlier today, The Chief Election Commissioner directed the District Returning Officers, Returning Officers and Security Officers to be vigilant and said that copy of the results should be provided to all the polling agents at the polling stations.
While polling started this morning and continued till 5 pm without any break.
The competition was between ANP, JUI and PTI candidates.
In the constituency NA-33 of district Hangu in KPK the seat fell vacant due to death of MNA Khayal Zaman. According to Election Commission of Pakistan (ECP), over 300,000 voters were eligible to cast their votes in the constituency.
Heavy contingents of police and law enforcement agencies were deployed to prevent any untoward incident.