Govt likely to summon NA session on March 25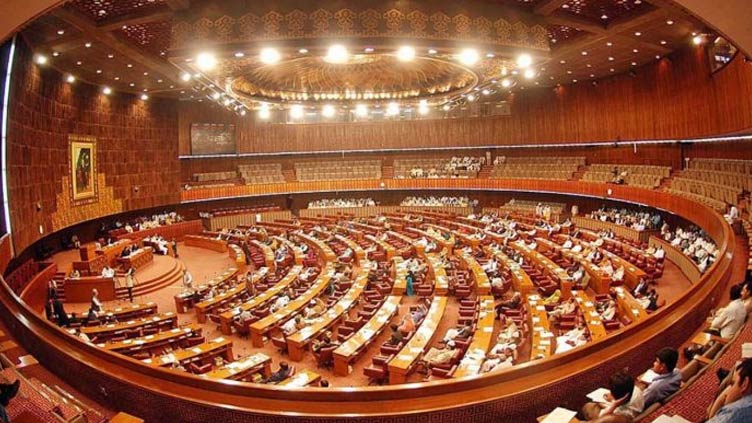 Pakistan
Govt likely to summon NA session on March 25
ISLAMABAD (Dunya News) – Hours after opposition threatened to stage a "sit-in" in the lower house and disrupt the Organisation of Islamic Cooperation (OIC) summit, if the no-confidence motion against Prime Minister Imran Khan is not presented in the National Assembly on Monday, the government led by Pakistan Tehreek-e-Insaf (PTI) is likely summon National Assembly session on March 25.
It is to be noted that the joint opposition had threatened to hold a sit-in in the House and stop the OIC meeting if the no-confidence motion was not tabled in the National Assembly on Monday.
The ministers strongly condemned Bilawal s statement and Shah Mehmood expressed hope that Bilawal would not become an Indian tool to sabotage the OIC meeting while Sheikh Rashid challenged Bilawal to stop the conference if he had the courage.
Following the opposition's media talk, the government is likely to convene a meeting of the National Assembly on March 25 instead of March 21. Due to the OIC meeting, the Foreign Office is in charge of the Assembly Secretariat.
Parliamentary sources said that a meeting must be convened within 14 days of the requisition.
Yesterday, the Prime Minister had also held consultations in the political committee meeting regarding the National Assembly session.
Meanwhile, PM Imran Khan also summoned a meeting of the political committee again on Sunday. The meeting to be held in Bani Gala will be attended by senior leadership of PTI, in which contacts with allies and angry members will be discussed.