Pakistan only country where thieves hold others accountable: Abbasi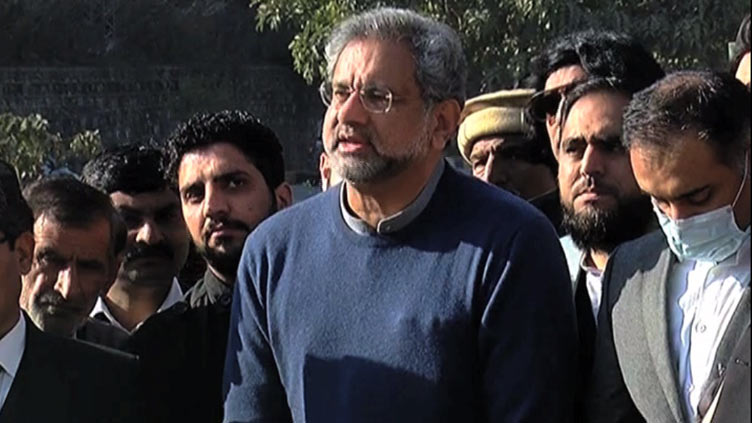 Pakistan
NAB only targets opposition: Abbasi
ISLAMABAD (Dunya News) – Pakistan Muslim League-Nawaz (PML-N) senior leader Shahid Khaqan Abbasi on Tuesday said Pakistan is not the only country in the world where thieves are holding others accountable.
Talking to media persons, Shahid Khaqan Abbasi said that registering fake cases against opposition is not accountability and Javed Iqbal is a daily wager Chairman of National Accountability Bureau (NAB) who only targets opposition.
The PML-N leader further said that advisors of prime minister are fleeing the country but one day they will also be held accountable.
On the other hand, Opposition Leader of Punjab Assembly Hamza Shahbaz said that country is facing flour and sugar crisis while farmers are struggling to buy fertilizers. Masses are even facing difficulties in purchasing a pill for fever due to shortages, he added.
Hamza Shahbaz said that people who claimed to establish a new Pakistan have actually played the people.
He further said that no progress has been made in cases against PML-N while scrutiny committee of Election Commission of Pakistan (ECP) has declared Imran Khan a thief.