Yousuf Raza Gillani sends resignation as Senate Opposition Leader to PPP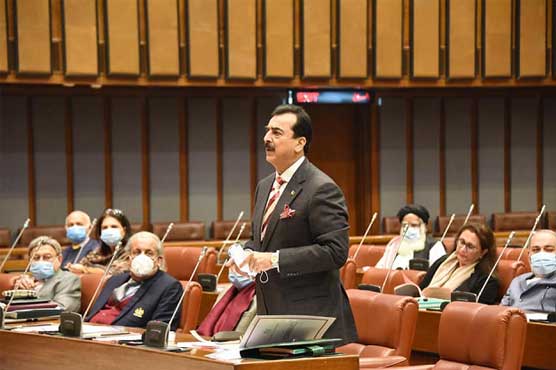 Pakistan
I was not taken into confidence for State Bank Amendment Bill: Gillani
ISLAMABAD (Dunya News) – Yousuf Raza Gillani on Monday announced he has sent his resignation as Opposition Leader of Senate to his party over passage of State Bank of Pakistan Amendment Bill 2022.
Addressing the Senate, Pakistan Peoples Party (PPP) leader said that under current circumstances he cannot work anymore in this position. For the first time in the history of country Chairman Senate casted vote but the chairman should be impartial and not take sides during the session, he added.
He further said that he was not taken into confidence for State Bank Amendment bill nor he was told that the bill was on agenda.
Earlier, the Upper House of the Parliament on Friday passed the State Bank of Pakistan (SBP) Amendment Bill 2022.