Opposition parties themselves are in turmoil: Qureshi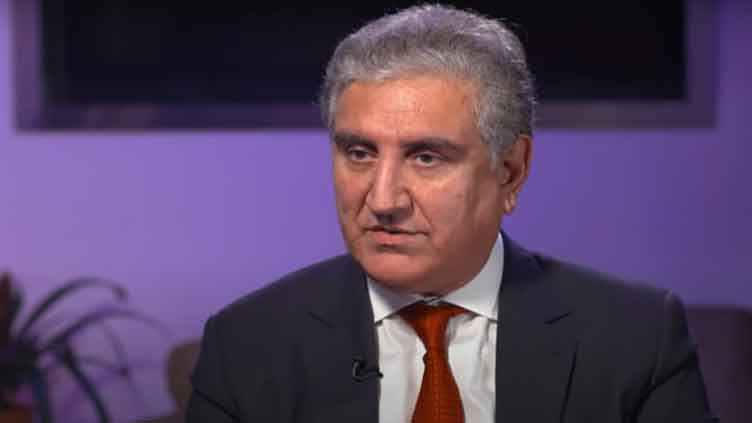 Pakistan
Opposition parties themselves are in turmoil: Qureshi
MULTAN (Dunya News) - Foreign Minister (FM) of Pakistan Shah Mehmood Qureshi on Sunday said that the opposition parties themselves are in turmoil.
Addressing the media in Multan, Shah Mehmood Qureshi said that all parties rejected the Sindh Local Government Act. The PML-N is saying that PPP has done injustice with them. Making South Punjab a province is included in our manifesto, if the opposition parties are so concerned about making South Punjab a province, they must move forward and join hands with the federal government.

The Foreign Minister said that China, like Pakistan, considers Kashmir an Indian illegally occupied and disputed territory. China also has a clear position on the issue of Indian Illegally Occupied Jammu and Kashmir (IIOJK). The situation in the region will also be discussed with the Chinese leadership. Pakistan and China are strategic partners, Pakistan has historical relations with China.

FM Qureshi said that Prime Minister (PM) Imran Khan will hold important meetings with the Chinese leadership.
In future trade issues between China and Pakistan, bilateral relations and CPEC projects will also be discussed. The Prime Minister s visit to China is aimed at expressing solidarity.
FM felicitates newly elected body of NPC
Earlier today, Foreign Minister Makhdoom Shah Mahmood Qureshi congratulated the newly elected office bearers of National Press Club (NPC).
The foreign minister felicitated newly elected NPC president Anwar Raza, secretary Khalil Raja, finance secretary Nayyar Ali and other office bearers, expressinghis best wishes.
In a message, the foreign minister said that journalism/media was a significant pillar of the state.
He expressed the hope that the newly elected body would utilize all its potential for the welfare of journalists and media people.