Army, govt may have different views but are on same page: Sh Rashid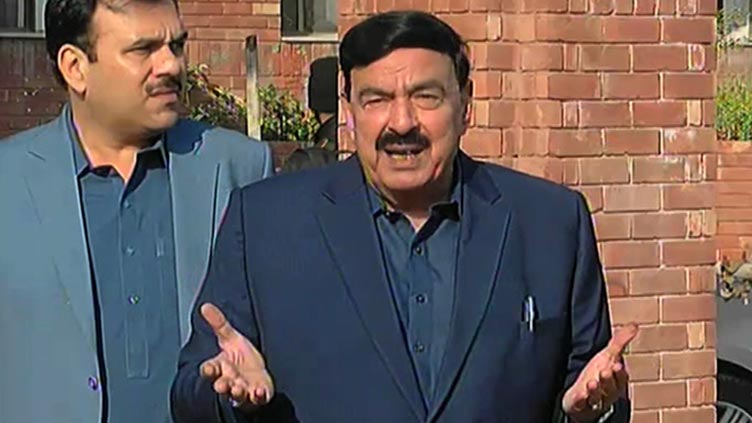 Pakistan
Army, govt may have different views but are on same page: Sh Rashid
ISLAMABAD (Dunya News) – Federal Interior Minister Sheikh Rashid on Thursday has said that there may have differences in the views of Pakistan Army and government of Pakistan Tehreek-e-Insaf (PTI) but they are on the same page.
In an interview with British Broadcasting Corporation (BBC), the federal minister said that the military leadership has decided to stand with the elected government. He alleged opposition parties of trying to harm positive relation between the government and army leadership.
Earlier, Sheikh Rashid Ahmed said, "There is no agenda of the long marches being separately staged by the opposition parties."
Addressing a ceremony in Rawalpindi, he said the opposition has already faced defeat in the parliament and now it will also face political defeat on the roads.
He however said the government will not create any hurdle in the way of their protests provided they do not take law into hands.