IHC allows Kh Asif to cross-examine PM in defamation case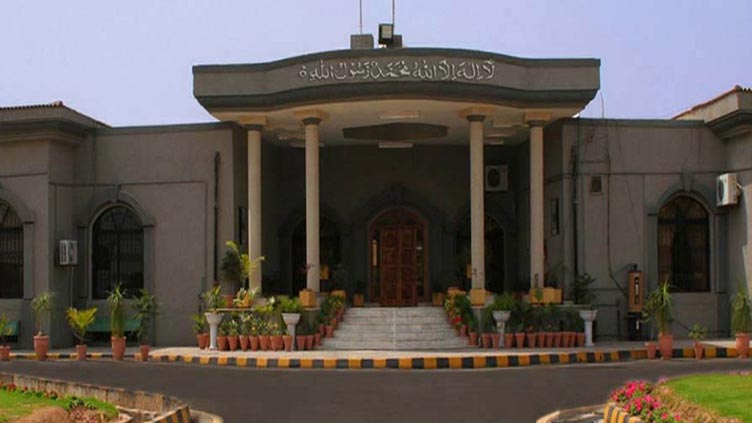 Pakistan
IHC allows Kh Asif to cross-examine PM in defamation case
ISLAMABAD (Dunya News) – Islamabad High Court (IHC) on Thursday has allowed Pakistan Muslim League-Nawaz (PML-N) leader Khawaja Asif to cross-examine Prime Minister (PM) Imran Khan in defamation case.

During the hearing, the high court has approved the appeal of Khawaja Asif seeking the right to cross-question the premier. The IHC has directed to conclude the case in decided time period by holding hearings on daily basis.
Previously, IHC had stopped the trial court from holding further proceedings in a defamation case filed by PM Imran Khan against Khawaja Asif.
The court had issued notice to the premier and sought reply.
It is to be mentioned here that Khawaja Asif had challenged the legality of the statement of PM Imran recorded through a video link in the case. He told that trial court didn't allow him to record argument over PM's testimony.
IHC Chief Justice Athar Minallah expressed resentment over delay to conclude the case. Responding to the court, the lawyer of Khawaja Asif told that the case was filed in 2012, however, the objections raised by parties were addressed in 2021.
The judge remarked that the court had already directed to conclude the defamation cases as soon as possible. It should take two months to wrap up the defamation suit, he added.
Asif's counsel told that both parties took restraining order.
Earlier, PM Imran had filed a defamation suit of Rs10 billion in 2012 against Khawaja Asif for leveling allegations about misappropriation of and money laundering through the Shaukat Khanam Memorial Trust (SKMT) funds.