Shehbaz Sharif takes a dig at govt over mini-budget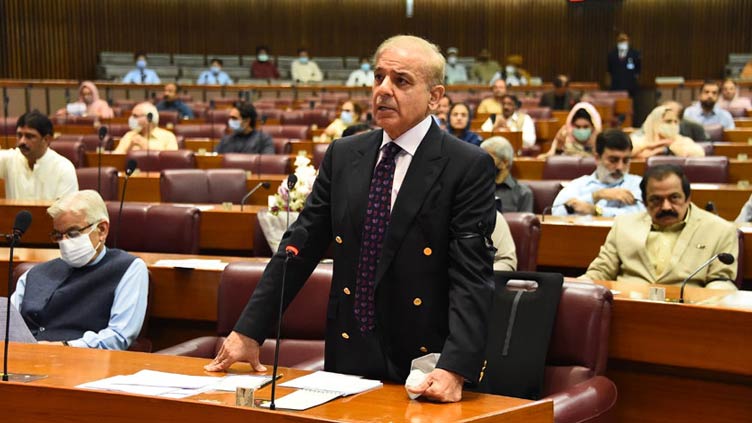 Pakistan
He said PTI govt was imposing 350 billion taxes on people already suffering from inflation
ISLAMABAD (Dunya News) – Leader of Opposition in National Assembly and Pakistan Muslim League-Nawaz (PML-N) president Shehbaz Sharif said on Tuesday that the mini-budget will bind our feet.
Speaking in the National Assembly, the PML-N president said that with the budget, our feet will be tied with shackles. "The finance minister had said that Imran Niazi would stand firm in front of the IMF," he said.
The PML-N president said that the government has introduced mini-budget after seven months and taxes are being increased, adding that one thing that the PTI government has mastered is U-turn.
He said the PTI government is now imposing 350 billion taxes on the people already suffering from inflation.
He said that when Asad Umar was the finance minister, he imposed taxes of Rs 400 billion in the budget, while the duo of Shabar Zaidi and Hafeez Sheikh imposed taxes of Rs 700 billion and now Shaukat Tarin has come up with another Rs 350 billion tax mini-budget.
"Statistics show that imports will be the highest this year," he said.