Scrutiny committee report exposes true face of Imran Niazi: Ahsan Iqbal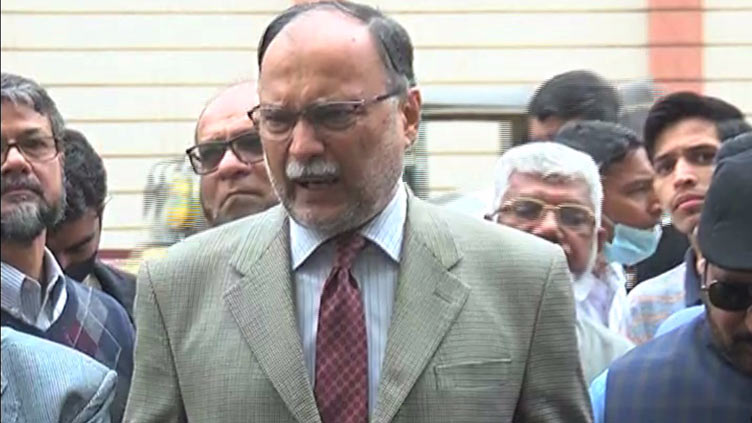 Pakistan
Incumbent government has destroyed the economy: Ahsan Iqbal
KARACHI (Dunya News) – Pakistan Muslim League-Nawaz (PML-N) senior leader Ahsan Iqbal on Thursday said that scrutiny committee report in illegal funding case has exposed true face of Imran Niazi.
Talking to media persons, Ahsan Iqbal said that Imran Khan was wearing makeup of honesty; however, it has been washed away by the committee's report.
The PML-N leader said that the incumbent government has devastated the economy and now State Bank of Pakistan (SBP) is being given under control of International Monetary Fund (IMF) in efforts the save the government.
He further said that this is time for masses to hold government, which has defrauded the people, accountable.