PTI collected funds in most transparent manner: Asad Umar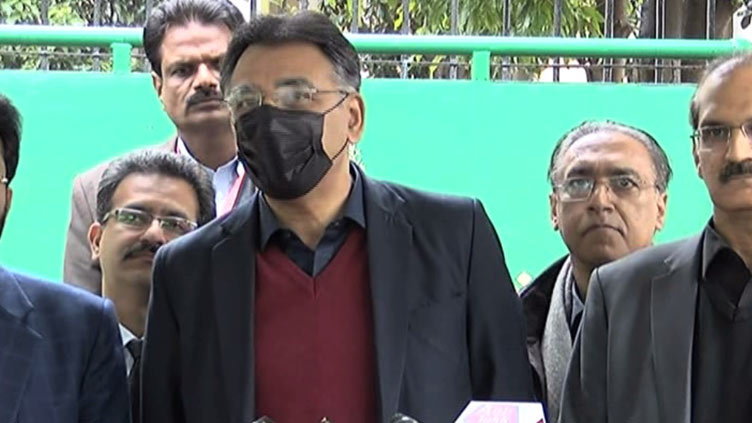 Pakistan
Secret accounts of PML (N) and the PPP are coming to the surface: Asad Umar
ISLAMABAD (Dunya News) - Minister for Planning and Development, Asad Umar has assured to extend full cooperation to Election Commission of Pakistan in foreign funding case.
Talking to media outside Election Commission of Pakistan in Islamabad on Tuesday, he said PTI has collected funds in the most transparent manner and the nation has full confidence on the leadership of Prime Minister Imran Khan.
He, however, said the secret accounts of PML (N) and the PPP are coming to the surface.
Speaking on the occasion, Minister of State for Information and Broadcasting, Farrukh Habib said the scrutiny committees should immediately submit their reports regarding PML (N) and the PPP to Election Commission.
Earlier, the Election Commission of Pakistan (ECP) on Tuesday has conducted hearing on a case pertaining to illegal funding of ruling Pakistan Tehreek-e-Insaf (PTI).
During the hearing, the commission has ordered to provide report of scrutiny committee to both the parties over which, the PTI representative requested to keep the content secrete till the submission of all the replies.
The chief election commissioner said that he is not in the position of stopping anyone to not make the report public.
Subsequently, the hearing was adjourned for 15 days.