PPP's Shagufta Jamani slaps PTI's Ghazala Waheed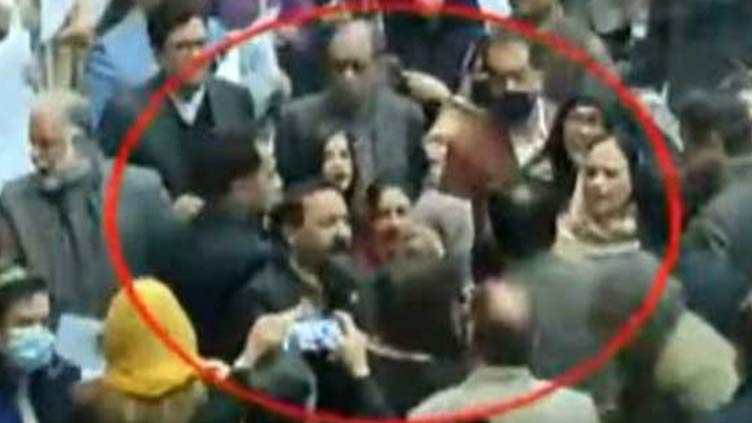 Pakistan
PPP's Shagufta Jamani slaps PTI's Ghazala Waheed
ISLAMABAD (Dunya News) – Aroma at the National Assembly session got heated up as a member of Pakistan People's Party (PPP) leader Shagufta jamani slapped Pakistan Tahreek-e-Insaf (PTI) leader Ghazala Waheed.
Shagufta Jamani slapped the ruling PTI's MNA in the session when the mini-budget Finance (Supplementary) Bill 2021 was presented in the current session.
The conditions worsen as the members of both opposition and government exchanged insulting words leading to physically harming one another.
The fight between the opposition and the government members broke out in front of the NA speaker s dice during the NA session.