Rana Shamim got affidavit notarized in Nawaz Sharif's office: Fawad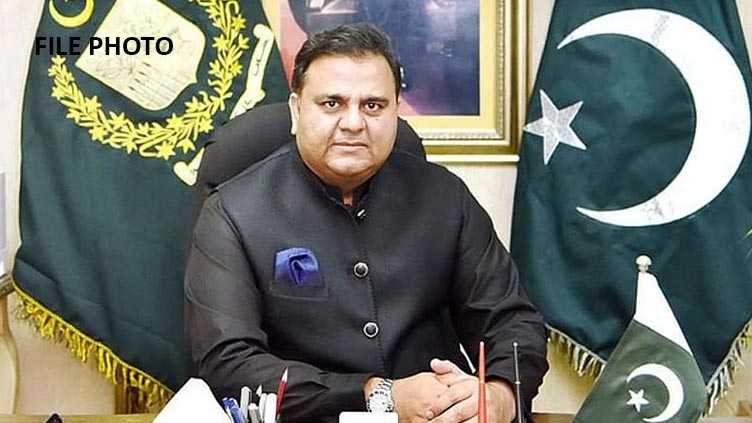 Pakistan
New revelations have once again proved Sharif family is Sicilian mafia: Fawad
ISLAMABAD (Dunya News) – Federal Minister for Information and Broadcasting Fawad Chaudhry on Sunday said that Rana Shamim got his affidavit against Saqib Nisar notarized in Nawaz Sharif's office.
Fawad Chaudhry, in a tweet, said that new revelations have once again proved Sharif family is Sicilian mafia and how this mafia is capable of blackmailing of institutions of country including judiciary.
A day earlier, speaking in Dunya News program "Ikhtalafi Note" on Saturday, Fawad Chaudhry had that the chapter of former prime minister Nawaz Sharif in country's politics is closed and the government is in favor of bringing him back.
He said that the corruption of the PML-N supremo has been proved in the NAB law and the pygmies of politics making statements to try to increase their stature.
The minister said that the PML-N leaders had been disqualified on double count, one by the Supreme Court and secondly under the NAB law, adding that Nawaz Sharif's chapter in the history of the country is now closed.