KP Local Body Elections 2021: Huge setback as PTI loses Peshawar mayor slot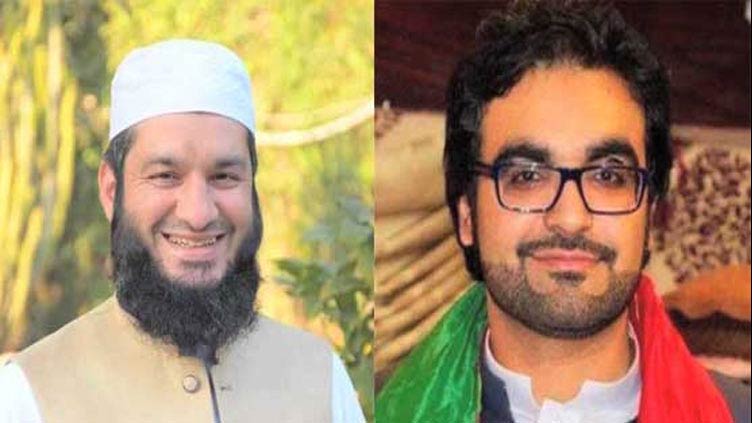 Pakistan
Zubair Ali Khan defeated Rizwan Khan Bangash by a clear margin of 11,000 votes.
PESHAWAR (Dunya News) – Despite being in power in Khyber Pakhtunkhwa, Pakistan Tehreek-e-Insaf (PTI) on Monday suffered a major setback after Jamiat Ulema-e-Islam (JUI-F) candidate Zubair Ali defeated PTI candidate Rizwan Khan Bangash in the city mayoral election.
According to the unofficial results, the JUI-F candidate secured 62,388 votes while the PTI s Rizwan Bangash could grab only 50,659 votes.
Zubair Ali Khan defeated Rizwan Khan Bangash by a clear margin of 11,000 votes.
Earlier today, Federal Minister Shibli Faraz said that performance of Pakistan Tehreek-e-Insaf in KPK local bodies election is not that bad. The Federal Minister while citing current wave of inflation said that PTI candidates in most of constituencies contested aspirants belonging to PTI itself.
Talking to media in Peshawar the Federal Minister expressed pleasure over what he referred as "peaceful conduct of polling" to elect members of new local government in the province.
Faraz further said that PTI has learnt a lot from current local bodies election and that the party will prepare well for next election.
Criticizing other contesting parties in polls he said that Opposition has no alternative future plan.
Shibli Faraz deplored violent clashes at polling stations resulting in loss of fives lives in different KPK cities.
On the other hand, PTI leader, KPK Minister Shaukat Yousafzai has also regarded price hike as major reason for poor performance of party in election.
While speaking to media Yousafzai vowed to lower inflation in country.
" Prime Minister has realization about issue of price hike," asserted the provincial minister.
Shaukat Yousafzai termed the conduct of polling an achievement of PTI Govt saying "grass root level elections at massive level are unprecedented in history of Pakistan" which have been fully participated in by people of province.
Referring to the incident of clashes, skirmishes during course of election, Yousafzai said no more than two or three mishaps took place.
Shaukat Yousafzai said thanks to God that there is no allegation of corruption leveled against PTI government.
'PTI Candidates had no access to members of NA, KP Assemblies during local bodies polls which also led to defeat in election. PTI will win in next election as party vote bank has not declined', concluded the PTI leader.