Published On 12 September,2021 05:16 pm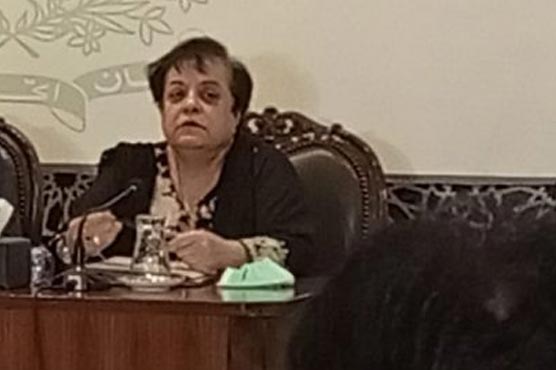 Dr Moeed says Pakistan's stance over fake news was vindicated with busting of Int'l Indian network
ISLAMABAD (Dunya News) – Minister for Human Rights Dr Shireen Mazari Sunday demanded the European Union (EU) to implement its policy doctrine over human rights in the IIOJK as well by immediately holding India accountable for the ongoing gross rights violations.
Addressing a press conference along with FM Shah Mahmood Qureshi and PM's Adviser on National Security Dr Moeed Yusuf, Dr Mazari said that the EU should demand that human rights violations in IIOJK are unacceptable. "Dual standards on human rights violations should be discarded and 'irresponsible and rouge India must be held accountable'," she added.
"What Indian forces were committing in IIOJK were clear violations of 4th Geneva Convention and the international community must take immediate notice," the minister said.
She referred to the recent prolonging of EU's sanctions on Russian over territorial issue of Ukraine and questioned why it was not imposing such sanctions against India.
Drawing a parallel between German Nazis and the fascist policies of Modi's government, she questioned whether the international community could allow India to hold office of the president of UNSC.
Shireen Mazari further reiterated that UN should compel India to holding investigation and identifying perpetrators who had been directly involved in these gross human rights violations in IIOJK.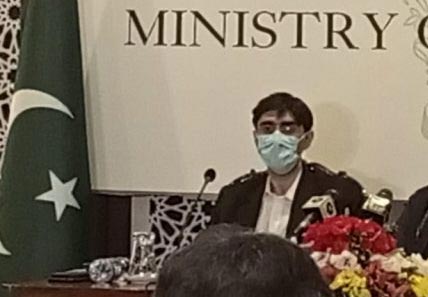 PM's Adviser on National Security Dr Moeed Yousuf, to a query, replied that the world had realized what India was committing in IIOJK and nobody now defended what India was doing. "There is a clear shift in the thinking of the international community," he added.
Dr Moeed said that Pakistan's stance over the fake news was vindicated with busting of international Indian network and reiterated that Pakistan would continue bringing forth evidences of what India had been doing in IIOJK.
He said that unveiling of dossier over Indian atrocities and gross human rights violations with evidences also meant paying tributes to the struggle of late Kashmiri leader Syed Ali Geelani.