Published On 07 September,2021 06:03 pm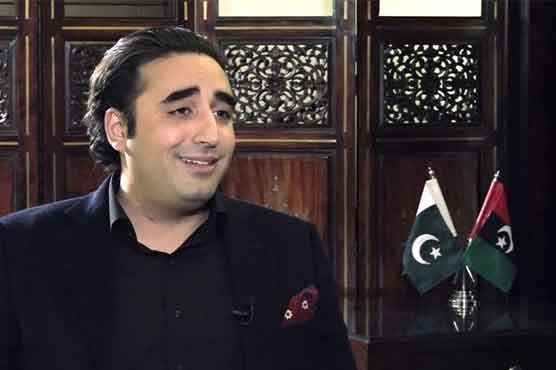 No-trust motion will succeed once the opposition is ready
MULTAN (Dunya News) – Pakistan Peoples' Party (PPP) chairman Bilawal Bhutto Zardari on Tuesday said that they were fully prepared for the long march against the government and the no-confidence motion will be successful once the opposition is ready.
During a meeting with senior journalists in Multan, the PPP chairman said that when the government couldn't even manage the RTS, how the electronic voting machines could work in a country with 18 hours of load shedding.
"There are reservations regarding the EVMs hence no unilateral ordinance will be accepted," the PPP chairman said.
He said that Shahbaz Sharif could not play the role of Leader of the Opposition and the Pakistan Democratic Movement (PDM) started demanding resignation from his party which led to the differences in the opposition alliance.
"Whenever Shahbaz Sharif gave a statement, a voice came from behind that this is his personal decision," Bilawal said and added his decision as party president should be final.
Bilawal went on to say that in the current political situation, the PPP will bring a no-confidence motion first in Punjab and then in the National Assembly.
He said an undemocratic system was imposed in the country due to which the country's economic situation deteriorated and the unemployment increased during the tenure of for ex-PM Nawaz Sharif and Prime Minister Imran Khan, adding that the people will fully support the PPP in the elections.
"We will win a large number of seats not only in the federation but also in Punjab," he claimed.
Lambasting the government over its policies regarding occupied Kashmir, the PPP chairman demanded a review of foreign policy to show solidarity with Kashmiris.