Published On 06 September,2021 08:03 pm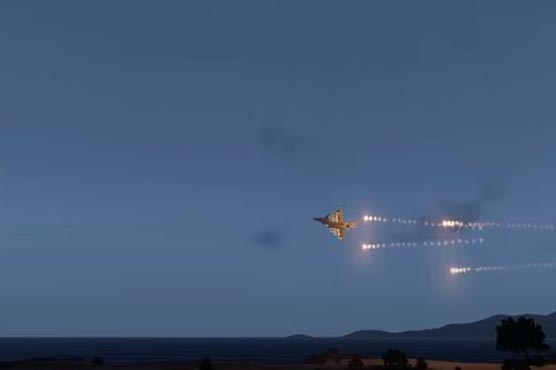 Indian media shows video game scenes as Pakistani planes in Panjshir
LAHORE (Dunya News) - The world's largest democracy and its media has gone mad after the Taliban's blistering fast takeover of Afghanistan which put an end to Ashraf Ghani's government.
The Republic TV and Hindi News channel Zee Hindustan ran footage from the video game Arma-3 as visuals from the ongoing military conflict between resistance fighters in Panjshir valley, Afghanistan.
The channel aired the footage stating that is from Hasti TV and shows airstrikes by Pakistani drones in Panjshir valley against resistance fighters. The title posted over the video read; "A video that we just received from Panjshir shows that a Pakistani military airplane is flying over Panjshir."
— FJ (@Natsecjeff) September 6, 2021
However later he pointed that the video was from a video game that was currently being shared by pro-resistance accounts as proof of claims that Pakistani drones were attacking Panjshir.