Morocco envoy, naval chief discuss security situation and bilateral relations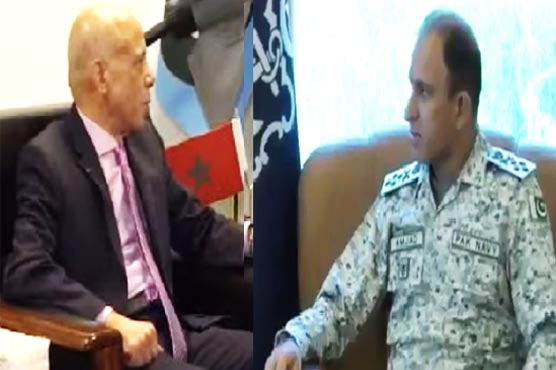 Morocco envoy, naval chief discuss security situation and bilateral relations
ISLAMABAD (Dunya News) – Morocco Ambassador to Pakistan Mohamed Karmoune called on Chief of Naval Staff Admiral Amjad Khan Niazi on Friday.
During the meeting, they discussed matters related to mutual interest, security situation and bilateral relations.
Mohamed Karmoune appreciated Pakistan s operational preparedness, acquisition of modern technology and steps taken for self-reliance in shipping industry.
Both the dignitaries reiterated the resolve to strengthen bilateral ties between the two brotherly countries.