World supports Pakistan's stance on Afghanistan: Mansoor Khan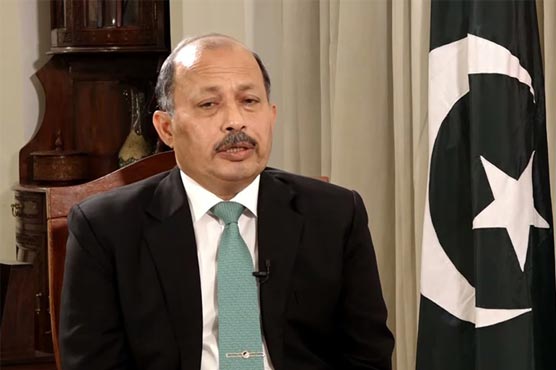 There is no military solution to situation in Afghanistan. Now world is supporting Pakistani stance
ISLAMABAD (Dunya News) – Pakistan s Ambassador to Afghanistan Mansoor Ahmed Khan has said that the world is supporting Pakistan s stance on Afghanistan.
"Prime Minister (PM) Imran Khan always categorically stated that there is no military solution to the situation in Afghanistan. Now the world is also supporting Pakistan s stance," the ambassador said while exclusively talking to Dunya News.
The ambassador said Pakistan has consistently been emphasising on an inclusive political solution to end the Afghan conflict. He said engagement and consultation between Taliban and other Afghan leaders is a positive sign to establish politically negotiated government in Afghanistan.
He maintained that apart from Panjshir, the Taliban have taken control everywhere in the Afghanistan. He said that Pakistan wants peace in Afghanistan and the new government in Afghanistan must be formed through mutual consultations of all the stakeholders in the country. "All factions should be made part of this government," he added.
Referring to the evacuation process in Kabul, Mansoor Khan said that the Pakistani embassy in Kabul is active and assisting in the evacuation process. "India is playing a negative role in Afghanistan. The evacuation process will be accelerated as the situation at Kabul Airport improves."
He explained that Pakistan s embassy in Afghanistan is working tirelessly for evacuation of Pakistanis from Kabul, saying that the embassy arranged for the evacuation of Pakistanis. "We are facing some challenges at the airport as it is surrounded by a large number of Afghan nationals," he added.