Published On 31 July,2021 06:44 pm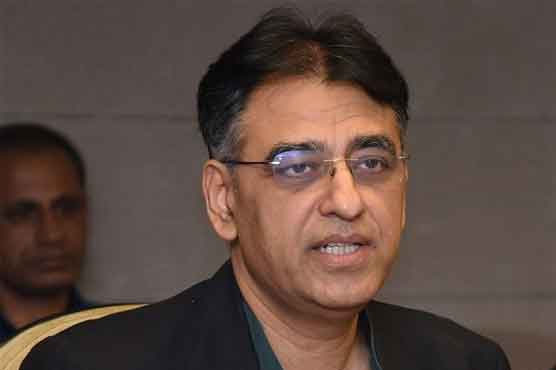 Asad Umar wants Sindh govt to review decision regarding closure of industry, transport
ISLAMABAD (Dunya News) - Federal Minister for Planning and Chairman NCOC Asad Umar has said that he hopes that the Sindh government will hold detailed consultations on issues related to lockdown in the NCOC meeting tomorrow.
On his twitter handler, the Federal Minister for Planning wrote that the decisions taken regarding the closure of industry and transport in Sindh need to be reconsidered.
"We shared our views yesterday and today, on the basis of which a partial change has been made, which is welcome but still needs further amendments," minister tweeted.
Asad Umar said he hopes that the Sindh government would hold a detailed consultation on all the issues at the NCOC meeting tomorrow hoping that a strategy would be formulated after consultation in which all the pillars of the state could work together to protect both public health and livelihood.
On the other hand the National Command and Operation Centre (NCOC) on Saturday announced that the Federally Administered Sectors would continue to operate in accordance with the pre-determined standard operating procedures (SOPs) as Sindh government imposed restrictions on various sectors to break disease cycle prevailing in the province.
The Sindh government has imposed various restrictions from July 31 to August 8 in view of the growing prevalence of COVID-19 pandemic, the Forum said.
In addition to the exemptions given to some sectors in the notification issued by the Sindh Government, the following Federally Administered Sectors would also continue to operate in accordance with the pre-determined SOPs.
"Aerial or flight operations will continue as usual in accordance with pre-determined SOPs. Railways will continue its operation with 70% passengers," the Forum decided.
However, the Forum also directed instructions to minimize the number of staff in Federally Administered Offices and perform their duties as per COVID-19 SOPs.
Pakistan Stock Exchange and related services would continue to operate as usual, the Forum announced.