Published On 25 July,2021 01:17 pm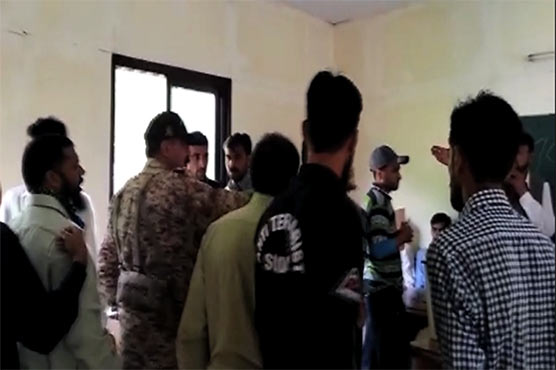 PTI supporter was shot dead in LA-12
MUZAFFARABAD (Dunya News) –Two people were killed while 10 others were injured during clashes between supporters of different political parties on election day of Azad Kashmir polls.
During a clash between PML-N and PTI voting agents at most sensitive polling station of LA 53 voter slips were torn apart after which polling was suspended in the station by the presiding officer.
On the other hand, fire was exchanged between PPP and PTI supporters in LA 12 as a result two including a PTI supporter were shot dead while two others sustained injuries.
Eight more were injured during a clash between PTI and PPP workers in LA-15 and polling process was suspended.
Earlier, Pakistan People Party (PPP) filed a written complaint with Azad Kashmir Election Commission and asked it to take strict action as per the law against those involved in the irregularities.
PPP has alleged that its camp situated 400 meters from polling station 20 of LA 44 was uprooted by PTI workers with the help of police while PTI camp is situated only 200 meters from polling station.
PPP further alleged that Police on duty at polling station 3 of LA 44 is telling voters where to vote and where not to vote.