Published On 19 July,2021 11:11 pm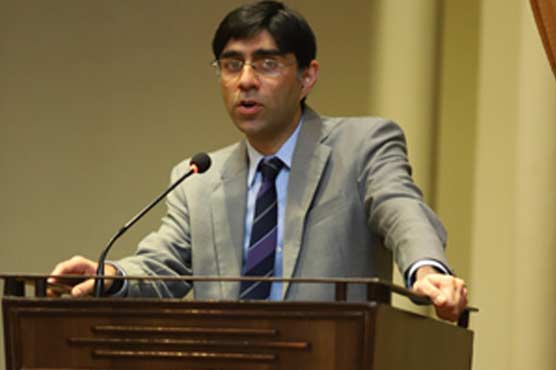 India, terrorists to benefit from civil war in Afghanistan: Moeed Yusuf
ISLAMABAD (Dunya News) - National Security Advisor (NSA) Dr Moeed Yusuf while expressing concern over the deteriorating situation in Afghanistan said that terrorists and India will benefit from civil war.
He said this while talking to Dunya News program "Dunya Kamran Khan Kay Sath". Dr Moeed Yusuf said that Dasu incident is a great tragedy. He said Pakistan has very strong relations with China adding it stands with Pakistan.
"Pakistan is a safe country, there is no threat of a wave of terrorism," said NSA.
Moeed Yusuf said that everyone knows that who is not happy with China Pakistan Economic Corridor (CPEC). He said it is a threat to those who do not want to see Pakistan progress.
He said despite the efforts of our enemy work did not stop on Dasu Dam.
"We have no favorites in Afghanistan, we want peace," he said. The better the environment in Afghanistan, the more Pakistan will benefit. Areas which were under the control of Afghan government are now under Taliban s control.