Published On 18 July,2021 02:15 pm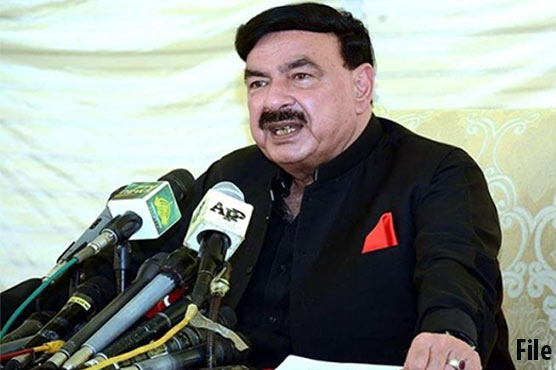 Rashid accused India of playing up the kidnapping of the ambassador's daughter to malign Pakistan
ISLAMABAD (Dunya News) - Federal Interior Minister Sheikh Rashid Ahmed said on Sunday said that suspects in kidnapping of Afghanistan ambassador's daughter will be arrested in a day or two.
While addressing a press conference, the interior minister said that the Afghan ambassador's daughter had left her home on foot and she took a taxi to Khadda Market for shopping.
From Khadda Market, the envoy's daughter took another taxi to Rawalpindi, he disclosed.
Sheikh Rashid said that the only gap in the investigation is how was she able to arrive at Daman-e-Koh from Rawalpindi.
Interior Minister accused India of playing up the kidnapping of the ambassador's daughter to malign Pakistan.
"We will present the entire, true picture in front of the world," he said, adding that Pakistan's importance in the region has shot up due to PM Khan's popular foreign policy moves.
He reiterated that Pakistan will not allow its soil to be used against Afghanistan and the former expects the same from latter.
It merits mention that a case of alleged kidnapping of Afghan Ambassador to Pakistan Najibullah Alikhel's daughter has been registered at Kohsar Police Station in Islamabad today (Sunday).
In a statement, the victim girl told that she took a taxi on her way back from a shopping mall when a person forcefully sat with her and started torturing her. I fell unconscious and when I woke up, I found myself over a heap of garbage, she added.
Earlier, Prime Minister Imran Khan took notice of man-handling of the daughter of Afghanistan Ambassador to Pakistan Najibullah Alikhel.
The premier directed the concerned authorities to take every possible step to arrest the culprits behind man-handling of the Afghan ambassador's daughter and bring out the facts within 48 hours.
While issuing directives, Imran Khan said that Interior Minister Sheikh Rasheed, Islamabad police and law-enforcement agencies should investigate the matter on priority basis.
He said that all agencies should cooperate with the federal police in investigating the matter.