Published On 16 June,2021 06:35 pm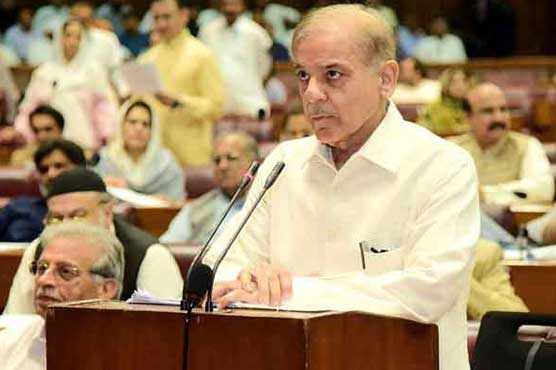 Shehbaz Sharif said NA speaker failed to sop the 'grossly disorderly' conduct
ISLAMABAD (Dunya News) – Leader of Opposition in National Assembly and Pakistan Muslim League-Nawaz (PML-N) president Shehbaz Sharif on Wednesday alleged that whatever happened in the National Assembly, happened on the orders of Prime Minister Imran Khan and if the government shouldn't expect anything good from us if it does not change its attitude.
Speaking on the floor of the Lower House of the Parliament, he said that unfortunately this never happened in the House and the opposition would peacefully listen to the treasury benches if their speeches heard peacefully.
Calling the NA speaker, Shehbaz Sharif said that there was a commotion in the House for two days but you did not stop it, adding that the same riot is still going on. "It is regrettable if you are helpless," he added.
The opposition leader said, "You have to run this house according to the law and words were uttered that are difficult to put into words." The speaker should have stopped this storm of rudeness.